It's no secret, but fruit is incredibly good for us humans. Some of the tastiest fruits on the planet don't just provide us with a burst of refreshing flavour, but they also give us with a number of notable health benefits too. Even boring, less appealing fruits offer an extensive selection of benefits also.
It can be tricky trying to incorporate fruit into a daily diet, though. Sometimes we simply might not feel like ingesting a feast of berries, while certain fruits don't really tickle our fancy on a particular day either. We need the antioxidants and vitamins many fruits provide, though, even the boring ones. Of course, fun and entertaining fruit-based options, be it in the shape of a fruit-themed slot game at casino.com or by carving up some fruit-shaped characters ahead of a home-based show appeal, but we actually need to ingest fruit on a daily basis too, even the boring options out there. These types of fruits can lower the risk of developing type 2 diabetes, for example, alongside a whole host of other health rewards. Below is a look at some 'boring' fruits which offer some amazing health benefits.
Apples play a role in fighting high cholesterol
High cholesterol is something nobody wants, therefore eating apples an excellent way of combatting it. For example, according to a study published in the Federation of American Societies for Experimental Biology journal, when a selection of overweight and postmenopausal women consumed a cup of dried apples on a daily basis for a year, they experienced a 6% drop in bad LDL cholesterol. Apple consumption is linked to the prevention of chronic obstructive pulmonary disease (COPD), too, while also providing a number of nutrients such as fibre, alongside supporting heart health and aiding weight loss.
Grapefruit can help prevent diabetes and other chronic diseases
Not everyone can stomach the taste of grapefruit and its rather bitter offering, but there is no doubting the immense health benefits regularly consuming the fruit can offer. As well as reducing risks of insulin resistance, which is a precursor to type 2 diabetes, grapefruit can also aid weight loss, it can help prevent kidney cysts, and it can lower a person's risk of having an ischemic stroke. So, the next time you're whipping up a smoothie, chuck in some grapefruit.
Blueberries can help support healthy weight loss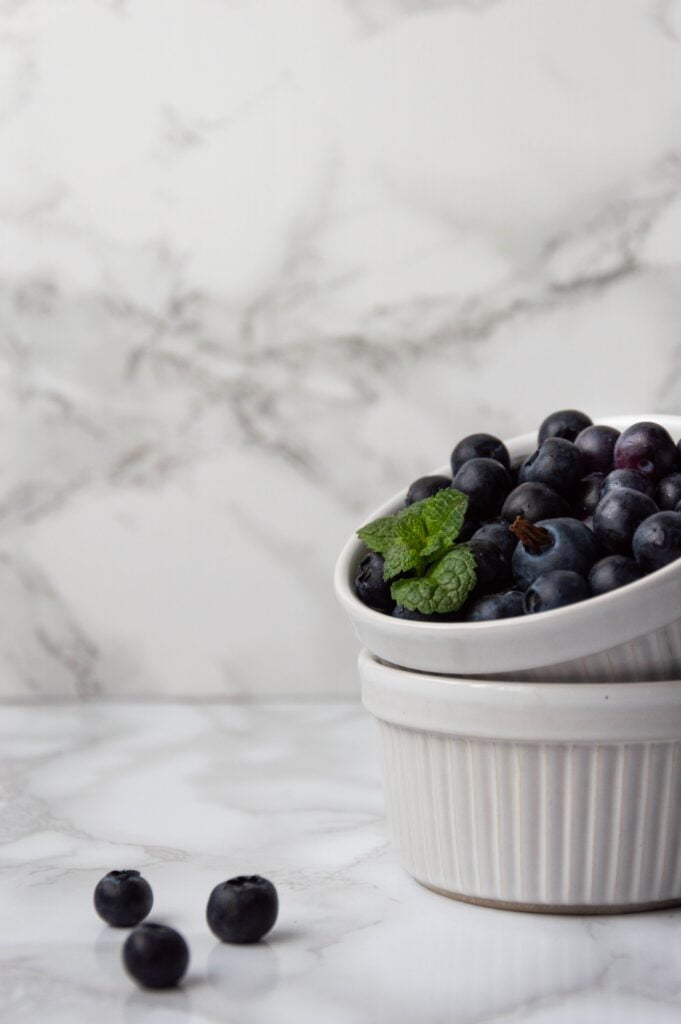 Blueberries offer a range of benefits, from supporting a healthy immune system to even improving memory and learning, but arguably the most impressive function they provide is through their weight loss benefits. Alongside this, research published in May 2019 in The American Journal of Clinical Nutrition found that blueberries can lessen the chance of developing cardiovascular disease by up to 15%. Whether you're having a salad or some yoghurt, throwing in a portion of blueberries can go a long way.
Tangerines linked with supporting metabolic health
Tangerines have been linked with aiding both high blood pressure and atherosclerosis, a condition where the arteries harden, which therefore increases the risk of a heart attack or stroke. Tangerine peel has even been linked to the prevention of certain cancers, too.
Dried plums are good for bone health
Dried plums aren't everyone's cup of tea, but they certainly possess a range of benefits for our vitally important bones. In fact, as well as aiding digestive health, plums are also incredibly good for our bones and have been linked with improved bone density, according to a study which was published in Osteoporosis International. Prunes also offer a large dose of fibre and have even been linked with lowering cholesterol and blood pressure also.