Orlando is rammed with places to eat. You can pretty much find any type of food in all the restaurants there, and you don't have to move very far to find something. You certainly won't be searching for somewhere to eat – more like trying to decide where to try next!
If you have space in your busy holiday schedule I would really recommend that you try something different one meal time, and head to a dinner show. There are a few around Orlando, but this time we went to The Medieval Times Dinner Show.
It really started our holiday off with a bang if I'm honest, we were so happy to have experienced the show and all six of us loved every second. We are all a little horse obsessed so witnessing scenes like this one was quite honestly breathtaking.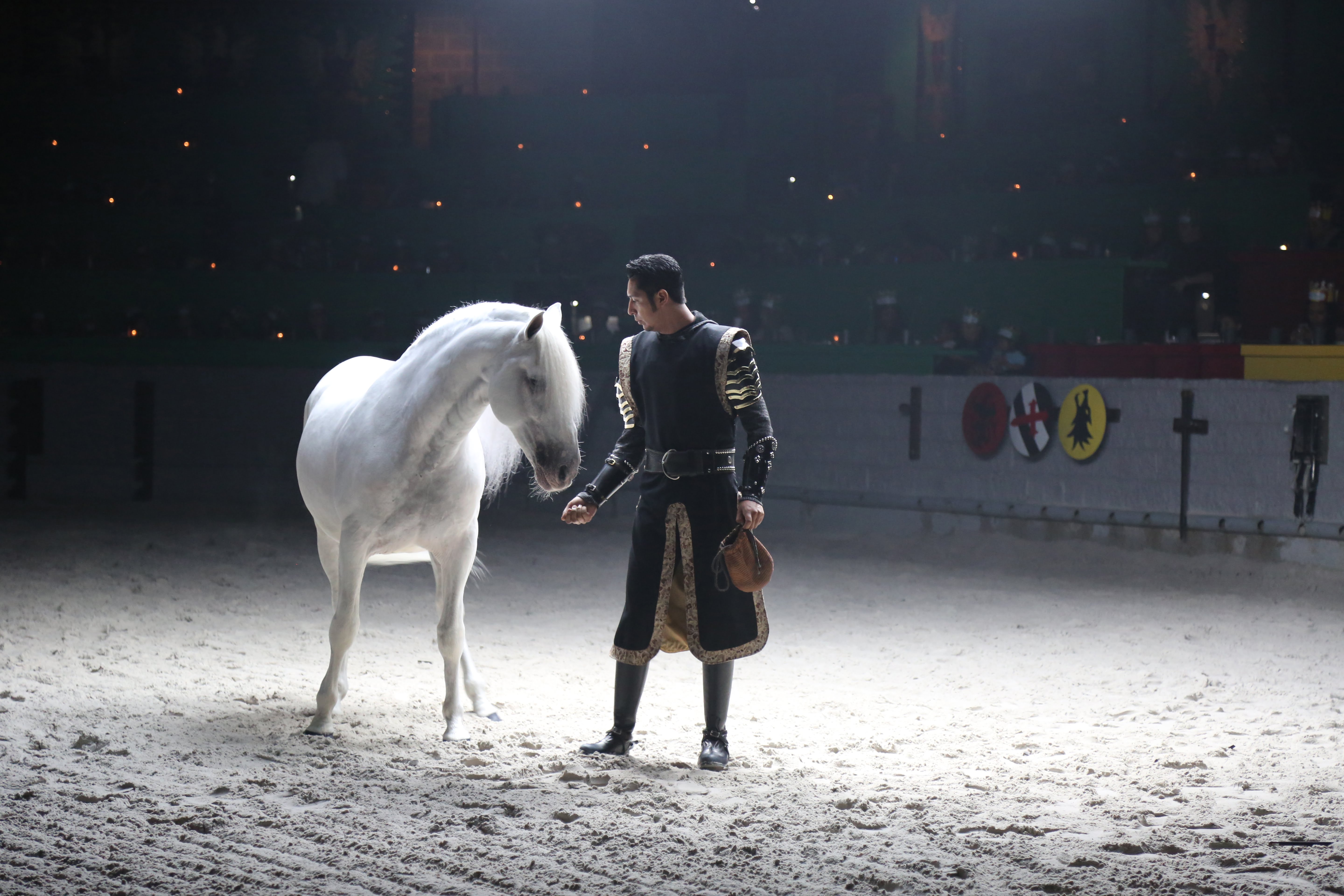 The children love everything to do with mighty knights and sword fighting, jousting and all the outfits, so we really felt this sounded like it was something for us and we were not disappointed.
The entire experience is very authentic and all the staff, including those on the ticket desks are in costume and role. I really think that makes such a difference and adds hugely to the whole experience.
You are assigned a knight to cheer for – ours was The Blue Knight – you then are taken to your seat and you sit with others cheering for the same colour knight.
The Blue Knight was ultimately the winner the evening we visited, so you can imagine that added to our excitement.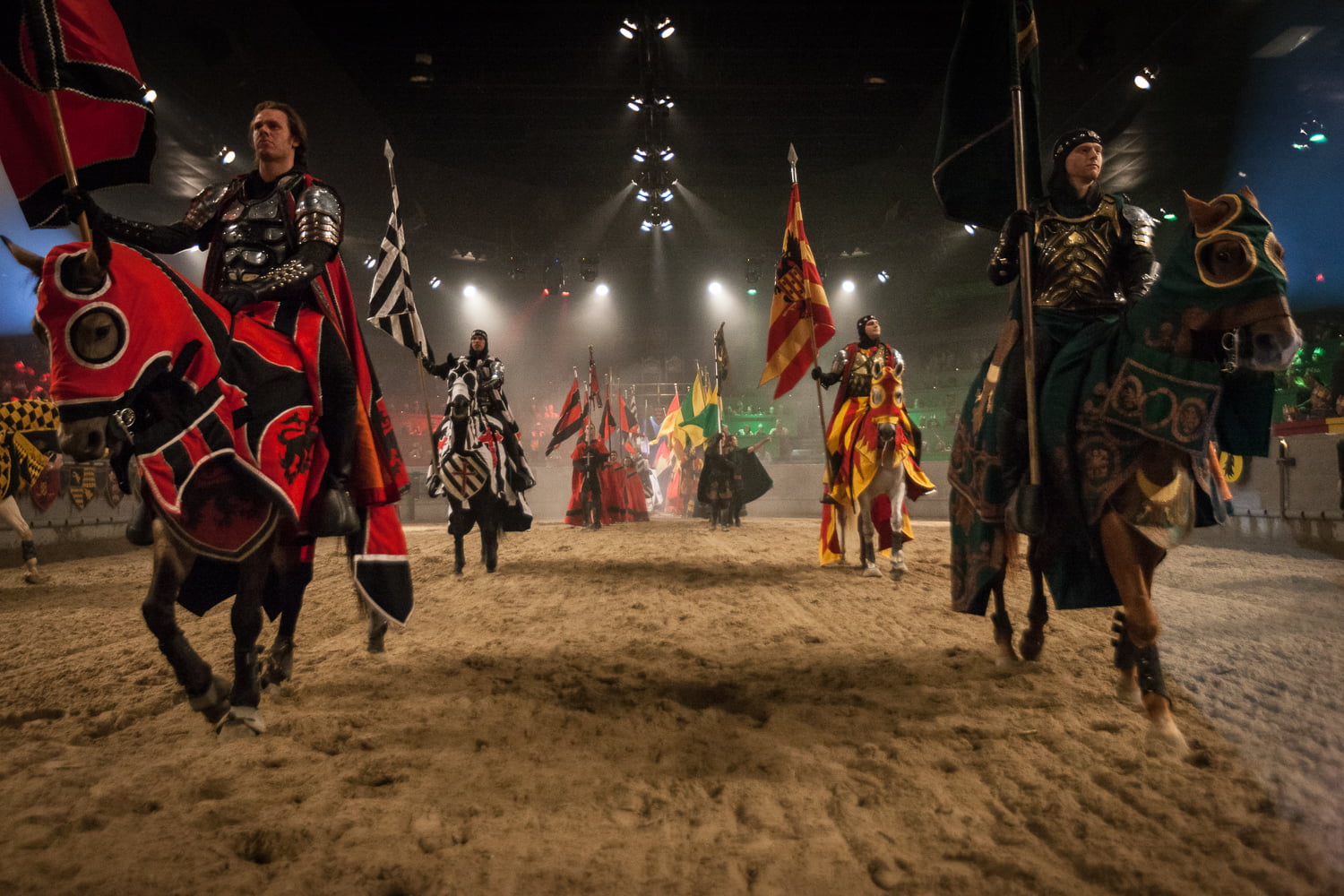 Dinner is included in the ticket price, and my goodness is the food good. We LOVED the meal!!!!! You eat with your hands (not a problem for our tribe) and your are served the most delicious soup, chicken, corn, garlic bread, baked potato (beautifully seasoned I must add), bread rolls and a selection of soft drinks, which includes the most delicious old fashioned lemonade. They are even sensitive to food allergies, despite being medieval.
They bring cake and fruit for dessert and you can order alcoholic drinks if you like as well as mocktails and slushies for the children. These come in souvenir glasses (additional cost applies).
The entire time you are enjoying your meal there is the most amazing entertainment going on below you. The atmosphere is electric and there is so much to see during your meal, if you are there with little ones you certainly won't have anyone wanting to leave the table, there is too much to see for that.
There are the usual professional photo opportunities and then a chance to purchase the photos during the evening if you wish – very much like most of the tourist attractions in Orlando.
The whole dining experience feels very relaxed and the service is first class. Orlando isn't the only location, so if you are travelling elsewhere in the USA or Cananda, check out the site and see if there is a location near your destination.
General admission is $62.95 per adult and $36.95 per child, but they have special offers on a regualr basis so keep your eyes peeled.
We honestly can't recommend this dinner show enough. It is a wonderful family-friendly, action-packed evening out that you will treasure.