Car safety has come an incredibly long way in the past couple of years, and many cars now have access to some great car safety features. So if you're considering getting a lease car in the UK, and you want the safest car possible for you or your family, there are a huge range of options to choose from. However, if you want the best of the best, then have a look at our top 3 safest car leasing options.
Volvo V40 hatchback
Volvo, already having a reputation for safe cars, has had their V40 ranked at carbuyer.co.uk as the number one safest car on the road today. The car has beaten every other car tested by the Euro NCAP and did best in tests that imitated a side impact crash. Euro NCAP also named the V40 as the safest small family car of 2012. Along with external pedestrian airbags, it was also the first car on the market with an autonomous braking system. These breaks can detect the distance between itself and another vehicle and will automatically break if it calculates that a collision will occur. It is medium sized and has nicely cushioned seating suitable for long drives. Although the 1.6 litre diesel isn't particularly zippy, it still has low running costs, with owners saying they are getting more miles per gallon worth of petrol than their previous smaller sized cars. Overall, it is an unbelievably safe and family friendly car.
Land Rover Discovery
The Land Rover Discovery; has second place on our safe cars list, and it's no wonder. It scored a 5 star rating in the Euro NCAPs test, doing best in the front and side-impact crash category. Like the Volvo V40, the Discovery also has the nifty automatic emergency breaking system, which carbuyer  says helps "reduce the severity of a low speed shunt". The seven seater vehicle also includes nine airbags, exterior pedestrian airbags, and two Isofix child seat mountings in the backseat. A unique feature of the car, along with all Land Rover modes, is that you are able to select which surface you're driving on, and the car will adjust its traction correspondingly. Although it comes with a hefty price tag, this vehicle is highly suitable if you're looking for a spacious and stylish car with good handling and reliability.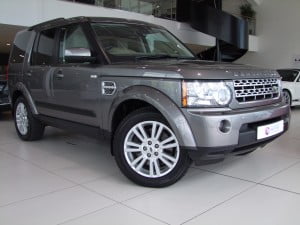 Mercedes C-Class saloon
Another car that has a reputation for having top notch safety is the Mercedes C-Class saloon. Its PRE-SAFE system, which is great at eliminating chances of a crash, may be a huge factor in why the Euro NCAP gave it a 90% for adult occupant protection. This system includes the Attention Assist, which alerts the driver when the car determines they need to take a rest from driving. It also tightens the seatbelts and sets the seats in a position best to protect the driver and passengers. Although the C-Class doesn't have overly spacious backseats and can be a bit noisy, it's cheap to run, has comfortable suspension, and can be purchased with either a petrol or a diesel engine.
How important is safety for you when choosing a car for your family?