Cambodia's beautiful temples, colourful landscapes, and unique culture are still virtually undiscovered by mass tourism, which makes it a fantastic destination to explore!
Even though many parents wonder if Cambodia is safe to visit with children, they can rest assured knowing that the country is very kid-friendly. In fact, Cambodians are very fond of children and are excited to welcome them to the country!
If you have a Cambodia visa for UK citizens and are looking to travel to this beautiful country soon, be sure to keep these travel tips in mind when planning your holiday.
When to Visit Cambodia
In Cambodia, visitors can expect a tropical monsoon climate. There are two distinct seasons: the dry season and the rainy season.
The rainy season starts in May and typically lasts until October. As is the case in countries with a similar summer climate, the rains are heavy, but (thankfully!) short-lived. This season is not very popular with tourists as the weather is unpredictable and it is difficult to plan outdoor activities.
On the other hand, Cambodia's dry season, which lasts from November to April, is the ideal time to visit the country for a holiday. There is almost no rain during this time and visitors can expect temperatures between 25 to 28 C in March and April.
Those seeking to travel around Cambodia during their winter holidays will be thrilled to know that the country experiences its most pleasant weather during the winter months. During this time, Cambodia has the most comfortable temperatures and no rain.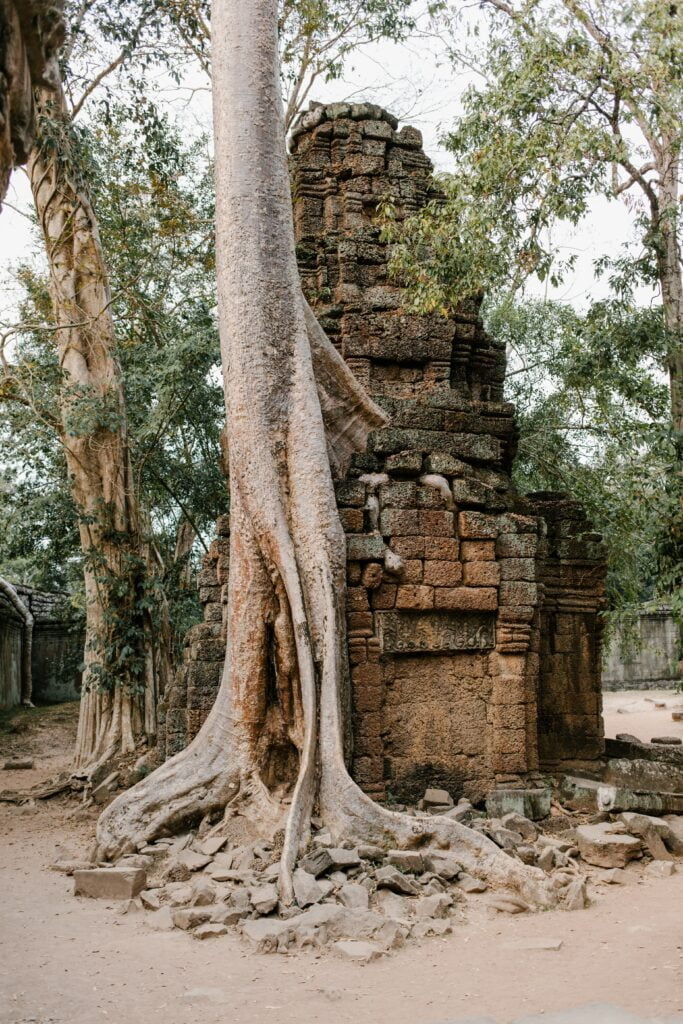 Where to go in Cambodia
To truly enjoy the beauty of Cambodia, it is important to do some research beforehand on the best places to go.
Phnom Penh, the capital of Cambodia, is typically where most visitors start their journey. Thanks to the developed tourist infrastructure of the capital, you can quickly and easily get to most major cities and attractions in Cambodia from here.
One of the main sights of Cambodia is Angkor Wat. In fact, it is so respected that the image of this temple is even on the national flag and on the coat of arms of Cambodia!
The temple complex, built between the 9th to 14th centuries, was lost for a long time among the jungle and only recently discovered in the mid-1800s. Nowadays, it welcomes millions of tourists every year and delights them with its grandeur and mystery.
Another popular attraction is the Royal Palace, which serves as the residence of the head of state. The Royal Palace is an architectural achievement on its own, although there's plenty more waiting inside for travellers. Some of the rooms that are open to visitors include the Throne Room, the Banquet Hall, the Pavilion for the Preservation of Royal Regalia, the Elephant Pavilion, the Reception Hall, and the Villa for Foreign Dignitaries.
Not far from the Royal Palace is another important landmark that will help visitors familiarise themselves with Cambodia: the National Museum. The museum displays a fantastic assortment of cultural, historical, and archaeological artefacts representing the most significant periods of Cambodia's existence, from pre-Angora times to the 15th century.
Cambodian Food
Traditional Cambodian food almost always includes soup or samla, which is eaten alongside the main dish. Cambodian cuisine features a medley of spices, such as cardamom, cloves, cinnamon, nutmeg, ginger, and turmeric, which elevate the flavours to a whole new level.
It should be noted that vegetarian options are available everywhere. In fact, there is usually a separate page on most menus that show all of the restaurant's veggie-friendly dishes. Many dishes use large amounts of fresh vegetables such as banana flowers, long beans, cabbage, and cucumbers. However, if you don't feel like experimenting with Cambodian food, most hotels and restaurants in major cities offer Western-style dishes and continental breakfasts.
In Cambodia, it is undesirable to drink tap water. It is recommended to drink bottled water, which is easily bought at any store or supermarket. Otherwise, in terms of drinks, Cambodia is very similar to other countries. Here you can find tea, juices, coffee, and other drinks for every taste. For a local treat, be sure to try freshly squeezed sugarcane juice, which is typically sold by street vendors.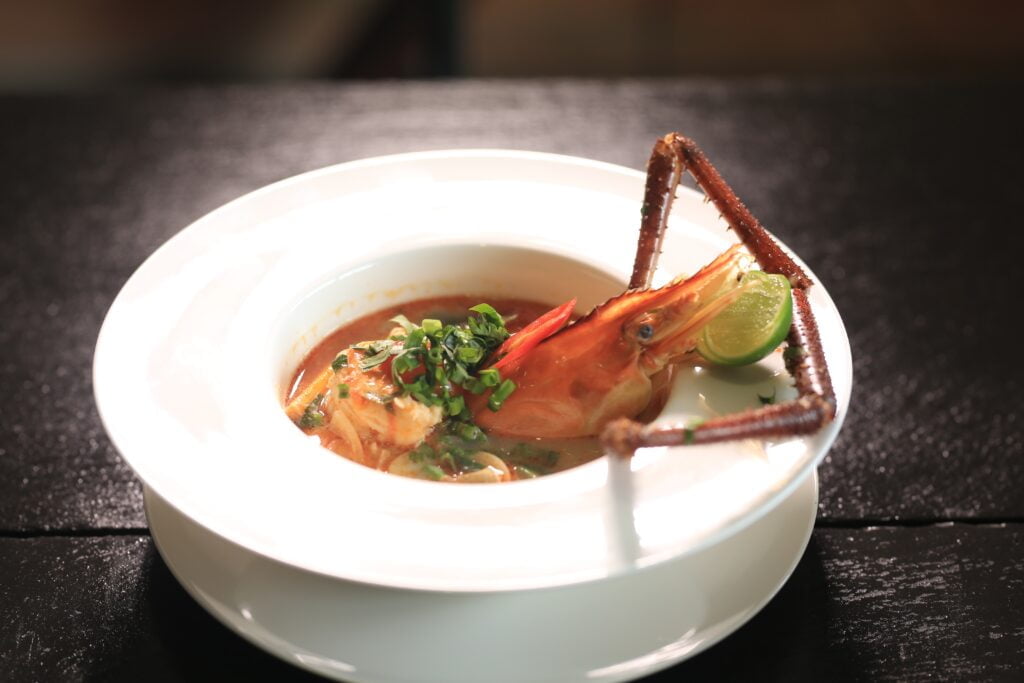 Getting Around Cambodia
The most comfortable way to get around in Cambodia is via taxi or shuttle bus. The vehicles are mostly new (they are often luxury SUVs), air-conditioned, and a fantastic way to enjoy a stress-free vacation.
However, those looking for a budget-friendly and effective way of getting around the city should try a tuk-tuk. As soon as you step foot outside, you are bound to find a tuk-tuk who will take you where you need to go. It is better to order a tuk-tuk from the hotel in order to avoid being overcharged. If you hail a tuk-tuk on the street, be sure to negotiate the price before getting inside.
Lastly, a uniquely Cambodian form of transport are the ubiquitous passenger boats. They can be found on the Tonle Sap River between Siem Reap and Phnom Penh. It is worth noting that boats are slower, and can take around eight hours to get from one end to the other. However, travellers often choose to sail by boat from Siem Reap to Phnom Penh (or vice versa) for the opportunity to enjoy a relaxing boat ride and stunning views.