Orlando is, without question, a fun place to visit with a family. We've enjoyed two wonderful holidays there as a family and would highly recommend it. There is so much to see and do and the weather isn't bad either!
If you are considering taking your family to Orlando on holiday here are a few tips that might help: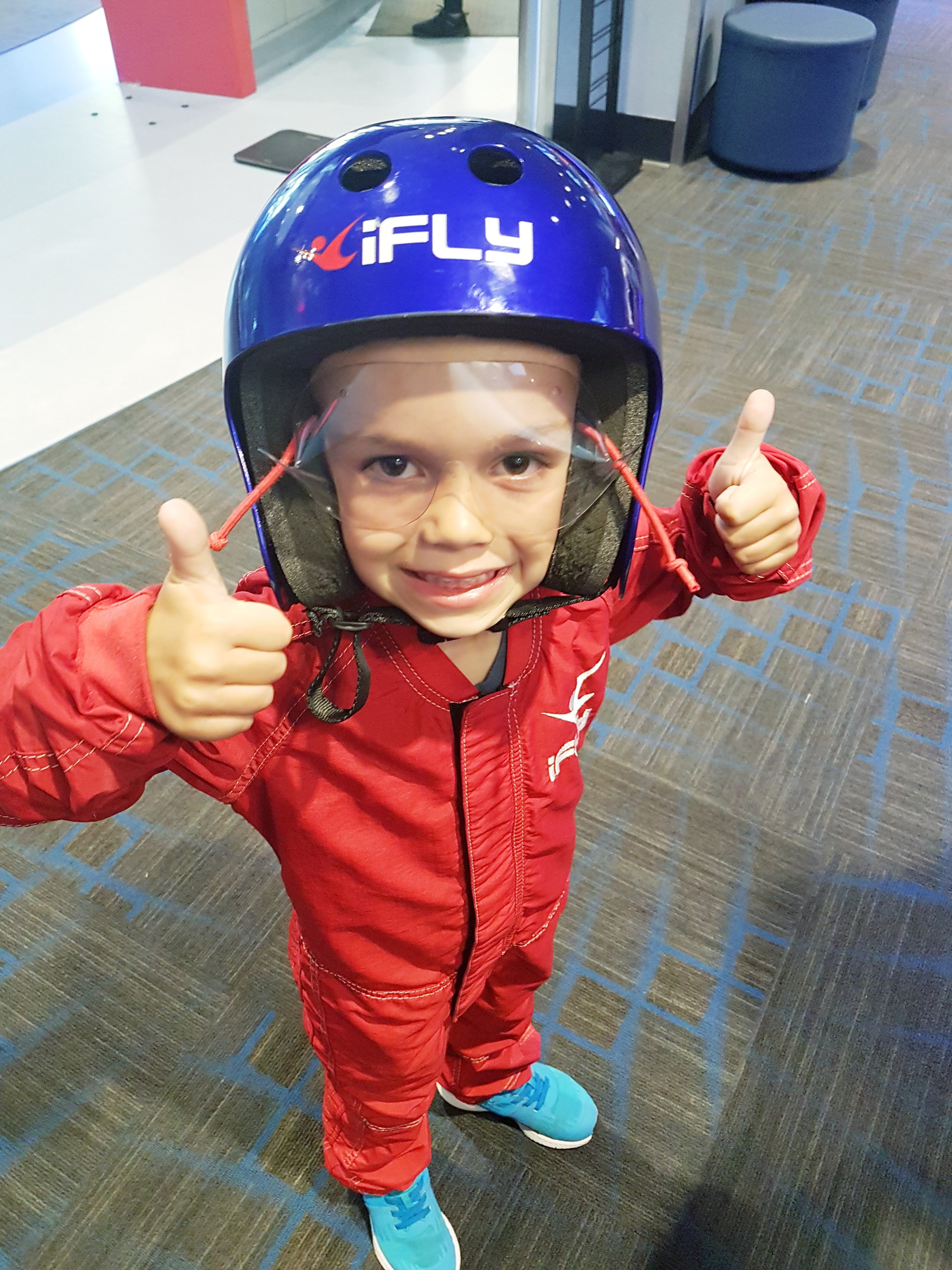 All-day dining wrist bands
All-day dining wristbands are available in all the parks that are part of Sea World Parks & Entertainment and they are really worth considering. The all-day-dining wrist bands are fantastic but don't purchase too many – around $35 for an adult wristband and around $20 for a child wristband which entitles you to one main meal, plus one side or dessert and unlimited refills of certain drinks every hour during the day.
Clearly, no normal person would consume that much food in one day, so you can make the most of the deal by sharing smaller portions regularly within your party. If your approach is more to keep everyone ticking along during the day with smaller snacks, rather than big sit down meals then this will work well for you.
Strollers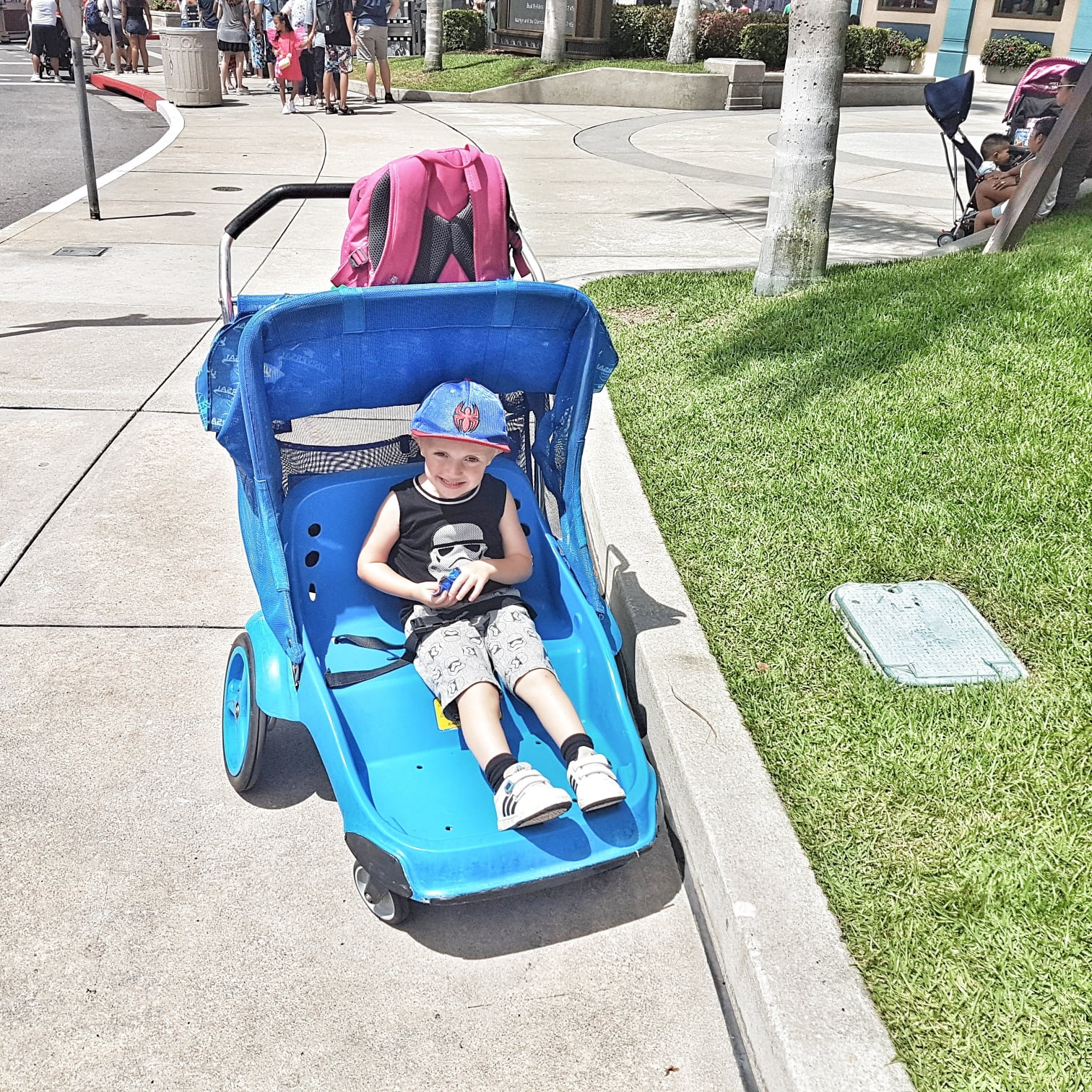 Our children are all generally good walkers, but after about 10 days of our holiday some of the little legs in our family were struggling to keep up. When we visited Universal Orlando Resort, we decided to hire a stroller for the day, just to rest those tired legs, rest our shoulders and get around a bit quicker.
It was well worth it, and our little one was even able to have a little power nap at one point.
We like to encourage the children to walk as much as possible, but sometimes having a stroller you can pop one or two of the little ones in can be really helpful.
Splitting up
If you are visiting Orlando with children of mixed ages, or even if you are taking the grandparents along, it's worth thinking about the benefits of splitting up for a couple of hours.
If you are visiting lots of the parks things get very busy, very quickly. Rather than everyone waiting around for one or two of the group to go on a particular ride, why not arrange a meeting point and split up for a while.
That way you can keep everyone happy and you'll cover much more of the parks. This approach worked really well for us and we felt as if we had achieved a lot more each day.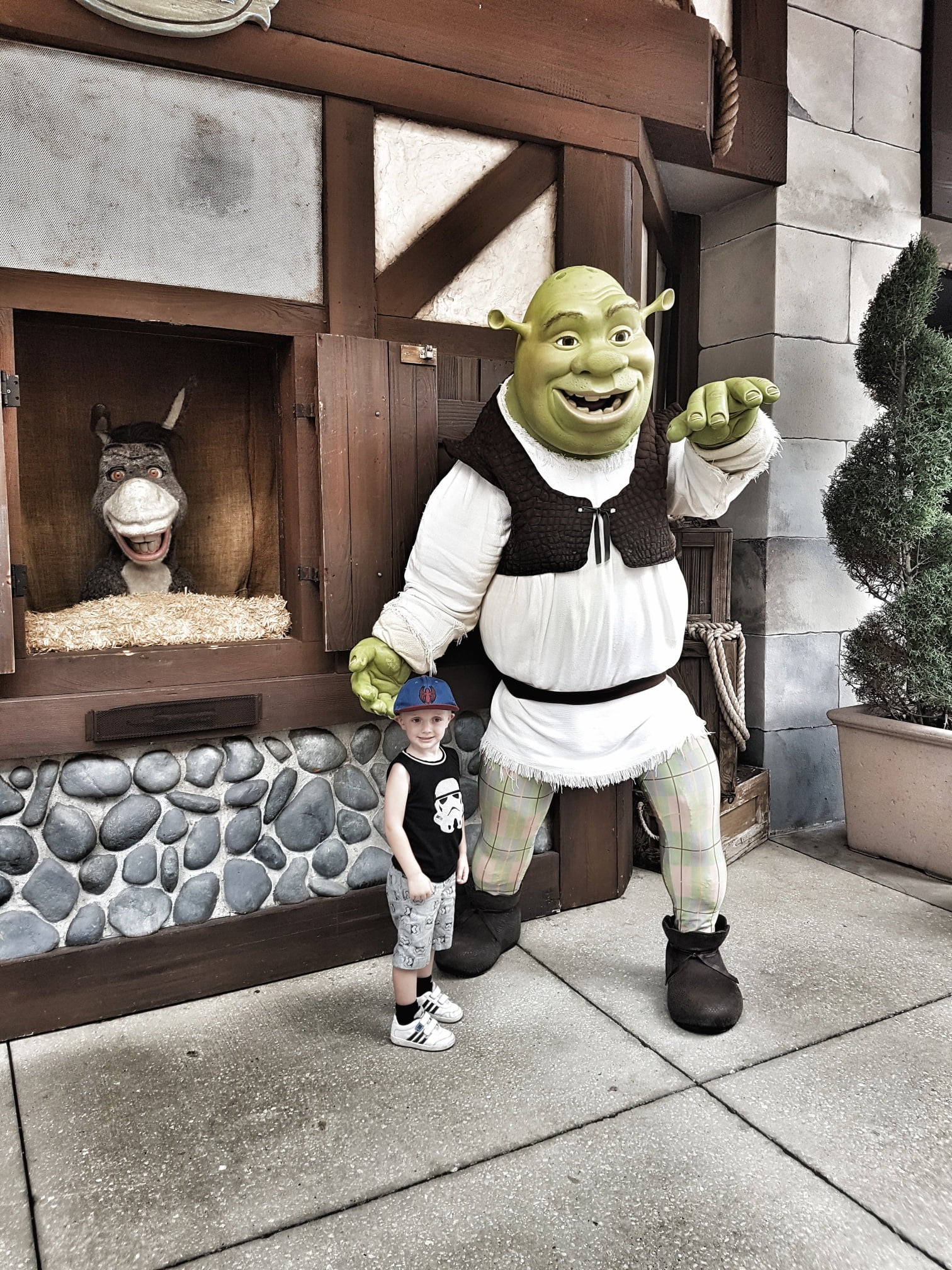 Arriving early
The parks in Orlando get busy very quickly. One strategy that worked quite well for us was arriving early and heading in when the parks opened, heading over to the far side of the parks and walking the opposite direction to most people.
It meant that we were able to get a good few rides done early on without queues – very satisfying!
Beyond the parks
One of the things I would say about visiting Orlando with the family is to venture away from the parks if you can! Whilst Orlando has some amazing parks to visit, there is actually so much more to do than you think.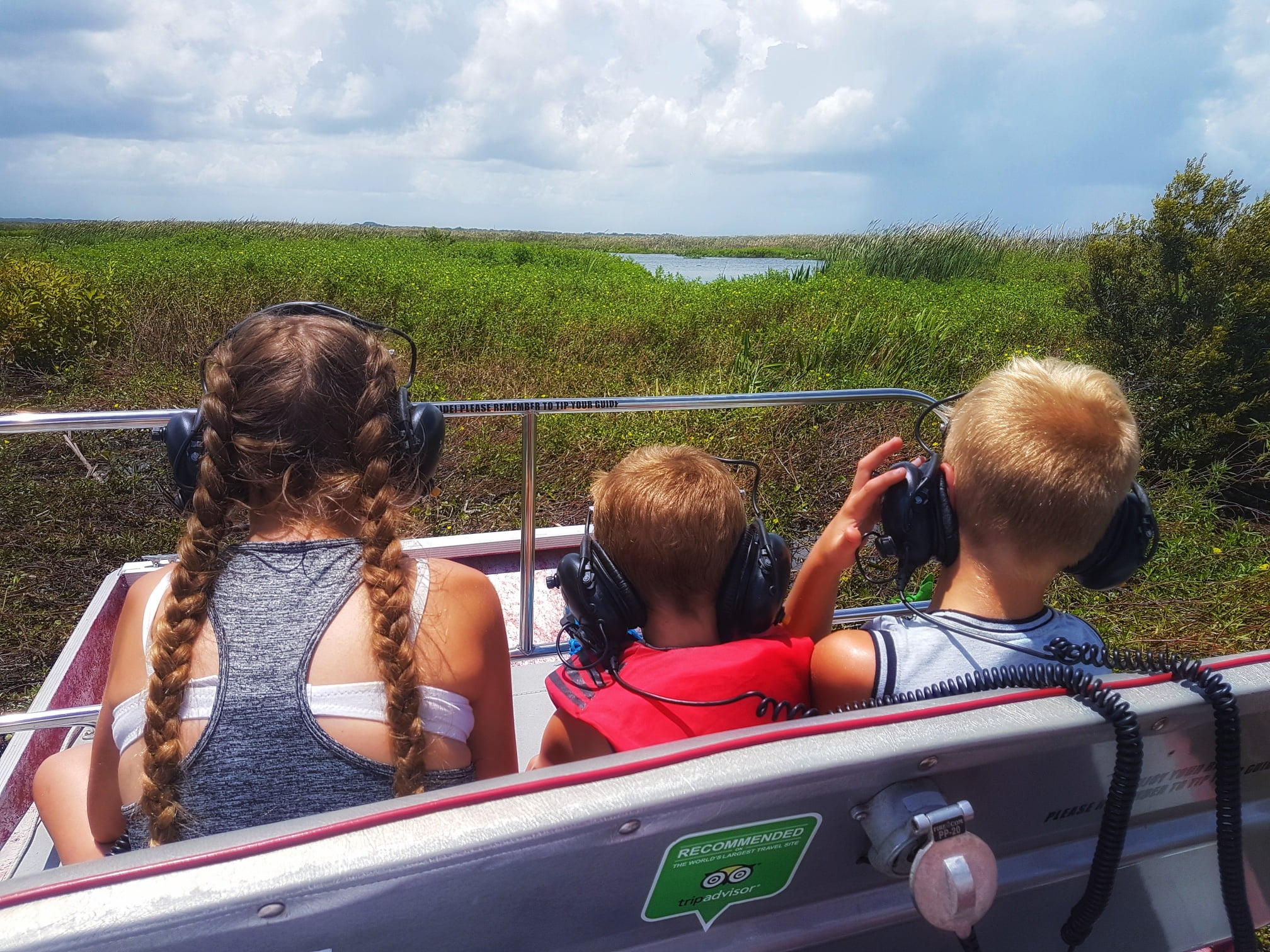 Spend some time looking around at what else is out there. In particular we'd recommend a ride on an Airboat, to enjoy the wind in your hair and see if you can spot any alligators.
Talking of alligators, we'd really recommend a visit to Gatorland. It was a real stand out day for us, and made such a difference to the days in the parks. The children learnt so much and we got up close with so many amazing creatures, as well as zip-lining over alligators!
We hope you have a great trip and find our tips helpful.