Having babies is far from straightforward. On the one hand you will read of people who get pregnant very easily or those who don't know they are pregnant and then on the other hand you will hear stories of those who have tried everything for years and still struggled to conceive.
Once you are pregnant the worry can continue and there are many who have experienced miscarriage, a whole host of pregnancy complications related to either mother or baby or both and even still birth.
I repeat – it is far from straightforward and even if it was plain sailing for your family, you will know others who were not so fortunate.
As there are so many things we cannot control it makes sense to do something about the things we can control, such as the food and drink we consume, our fitness levels and the supplements we take.
ProVen do a range of products suitable for pregnancy and breastfeeding, including this Pregnancy Plus below. This is the only pregnancy product to contain multivitamins, minerals, omega-3 fatty acid and friendly bacteria that are safe in pregnancy and for newborn babies.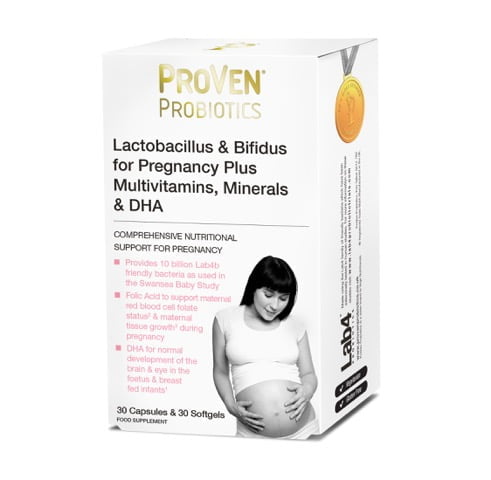 We are giving away a pack of these to one of you lucky mums-to-be to help you stay healthy during your pregnancy. Just enter below.
Win a pack of Proven Probiotics for pregnancy