It's fair to say that the last two years have been very different to anything we had previously experienced. COVID-19 changed life for everyone all over the world, and many of these changes happened quite suddenly. One day schools and after schools clubs were open, and the next day they weren't.
Learning was disrupted for millions of children all over the world. Many had to switch to online learning, being taught virtually by their teachers and for many it was home school run by parents. This was a challenge for both parents and children, especially for those who had previously struggled to just get weekly homework done.
I think it would be fair to say that whilst some children thrived, for many, these new circumstances became quickly stressful and took the fun out of learning. This also put a strain on the relationships between parents and their children.
For children with ALN, who had previously had additional support for their learning in school, this was a particularly difficult time. A lack of classroom time over the last two years has meant that many children have been playing catch up. Getting children back up to speed is essential for their progression.
In response to this need Oaka packs have been developed. These products are in the main designed for dyslexic and ALN pupils to make curriculum-based topics accessible for them, even if their reading or comprehension skills are weak – but of course, these can benefit any learner. They are suitable for teachers to use in schools, home educators to use, and of course, for parents to use with children at home to boost their children's learning.
The aim of the curriculum-based topic packs is to boost enthusiasm, understanding and memory recall. Using Oaka packs, pupils will understand and remember topics more quickly, giving them valuable time for catching up on life in general, whilst keeping up academically.
Having started with the aim to help struggling readers access the curriculum, it quickly became clear that this unique way of presenting information was great for ALL pupils.
Oaka Books Topic Packs
These are active learning packs for all pupils, irrespective of reading ability. Price: £7.97 per pack, including booklet, workbook and active-learning game Ages: KS1, KS2, KS3/CE, KS4/GCSE
The packs are being used to help thousands of children achieve their potential with unique revision guides that are designed for visual learners. You can read some of reviews here. 
Feedback from teachers has been that using these packs has changed the way pupils view their learning. Home educators love the products as they help their children re-engage with their learning, creating an effective learning structure that is easy to use.
The aim is always to present information in a visual way, together with active learning techniques to help pupils move information from their short term to long term memories.
Oaka games
As well as the learning packs there are games available to further assist visual learning and bring topics to life. We have been trying out the space game, as this is the current topic of one of my children this term. Although, it's actually served as a decent way to revise some physics principles for one of my older children too, who had a test earlier this week.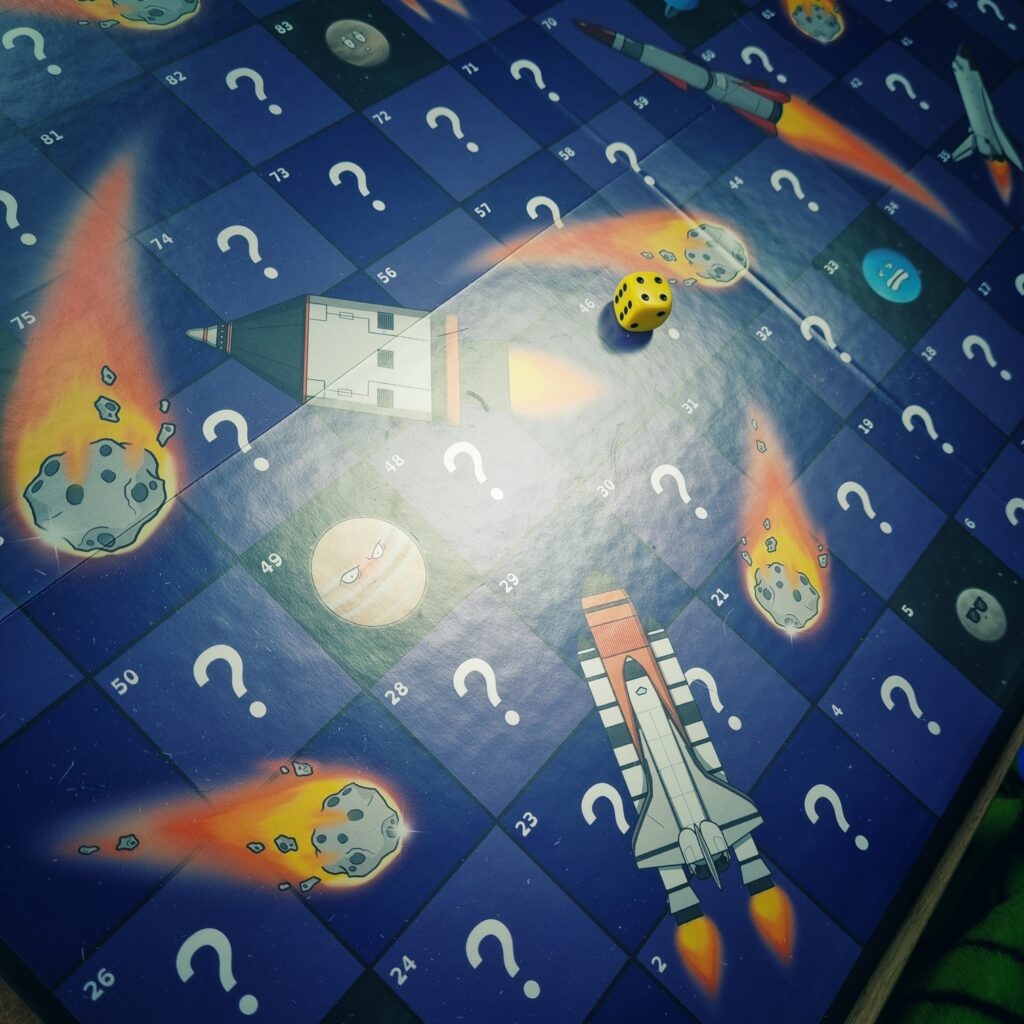 There are other games available, such as Predators ad Producers, and a chemistry game, called What's the matter? – as a parent I love things like this, because children are learning without even knowing. The element of competition livens things up, but the principles of the games are fairly familiar, as it's based on the idea of snakes and ladders with questions added in.
Children are able to identify things they already know, and learn new things along the way. The memory recall tends to work better later on, as they associate it with the the fun game they played and remember who got that question right/wrong.
These games are beautifully made and so well thought out. As much as these are aimed at ALN students, I honestly feel that these games make learning so fun and memorable, that they should be used with everyone.
The only criticism my son had of the game, was that he felt the planet cards were inaccurate as Uranus has two sets of rings, and they are not pictured here.
If your children have fallen out of love with learning due to the disruption of the last two years, or you feel their learning could do with an extra boost, take a look at what Oaka have to offer.
This is a collaborative article.