Welcome to part twenty of our 'Christmas Gift Guide'. We are well into December now and people are talking about how many days there are until Christmas, instead of weeks, gulp!
I don't know where the time goes. How is your shopping and general preparation going? Who are you struggling to buy for the most?
Are you looking for any last minute stocking fillers for little superheros?
If so, look no further than Sockshop. Sockshop's novelty socks include the likes of quirky minion socks to the cool superman cape socks. Just have a look at these fun designs.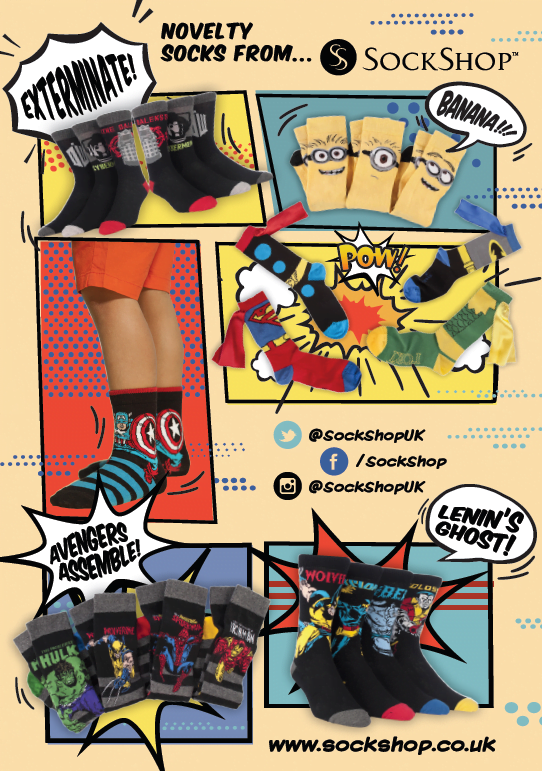 There are so many super cool designs there should be something to appeal to everyone in the family. Many of the Christmas socks are on sale now as well so they might be worth a look. The quality of the socks is great and the fun factor adds to their appeal.
Which of their socks suit your personality best?