My dad is a man who can. Growing up DYI things were never an issue, he just fixed them. He seemed to be able to fix anything and also make most things from scratch. He can transform a few planks of wood into beds, stunning bookcases, stairs or gorgeous wooden chests.
I remember several dads of friends of mine who got someone in to do pretty much anything remotely DIY that went wrong, some wouldn't even change a light bulb.
There are lots of mums of course who will have a go at things and there are some DIY jobs I'm more than happy to do myself. We are decorating at the moment and that is something I find quite satisfying, and almost therapeutic at times.
I do also have a man who can though which is rather nice. Not a crash, bash, that will do kind of man though, those are very annoying. Mine is quite the perfectionist. Perfectionists take their time though so often I end up doing things myself. I know lots of mums who won't even pick up a screwdriver to change the batteries in a toy, whereas I frequently do that. I built a balance bike last week, that's not something I'd wait for someone else to do.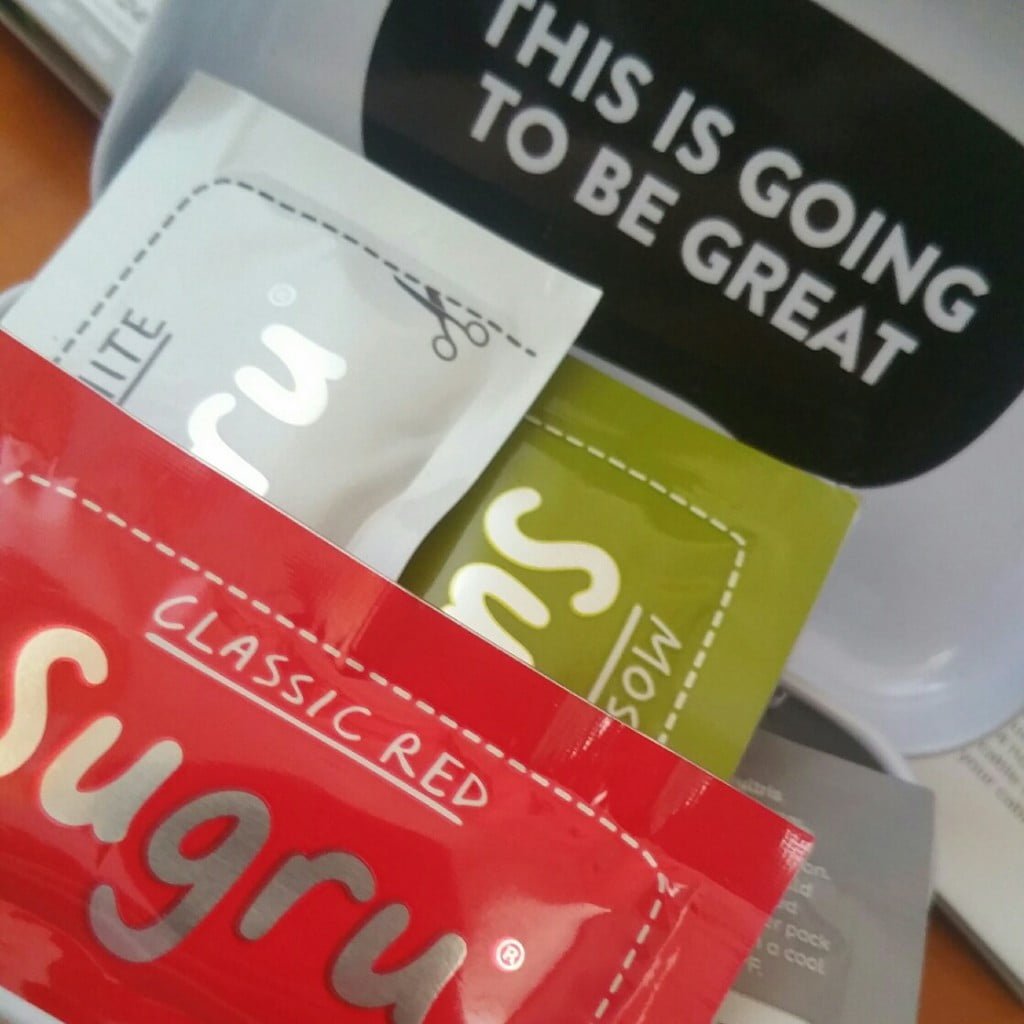 I do find there are lots of little DIY things that niggle me, some things I think might fix for example with superglue but then it never quite works. Sometimes it might be something simple like needing to tidy a cable for example. The Sugru Starter Kit is ideal for little things like this.
They make a starter pack which is only £10 and includes five packs of Sugru in different colours. I'd say it's a glue that you can mold but I don't think that really covers it. It transforms into rubber, making it a pretty useful thing to have around the house and something that is great for a range of DIY hacks. This short video helps show it off quite well.
With Sugru you can now tweak, fix, tinker away and sort out all those niggling DIY tasks with this funky grown up playdoh. If you get the starter kit, there is a really useful booklet that comes with it, that contains all sorts of tips and suggestions.
This would make a great Father's Day gift or perhaps you should just get yourself a kit so you can start a few DIY tasks yourself?