Do you lack focus?
Are you struggling to concentrate and focus on what you need to do to achieve your goals?
Fatigue and emotional stress can cause concentration problems. Hormonal changes like what you might experience during menopause or pregnancy can also affect cognitive function.
Not being able to concentrate can be really irritating, particularly if you are someone who is normally quite focused on a task and likes to get things done.
Onstride have created a really useful infographic which gives some tips about how you can begin to focus a wandering mind.
Personally I know that I struggle to focus if there are other things distracting me or lots of things that need to be done. Exercise always helps me to focus, as does writing down a list of what needs to be done. That allows me to prioritise and cross things off as they are done. This gives me a sense of accomplishment and allows me to focus further.
Staying well hydrated also helps, as do carefully selected supplements. Utmost Me are a health start up who have products aimed at improving sleep quality and improving focus and memory.
Neuro Rest is their sleep supplement and Neuro Focus Plus is their brain vitamin supplement. They adopt a science-first approach to natural supplements. Both of the products have been developed by a bio-scientist, doctor and expert nutritionist.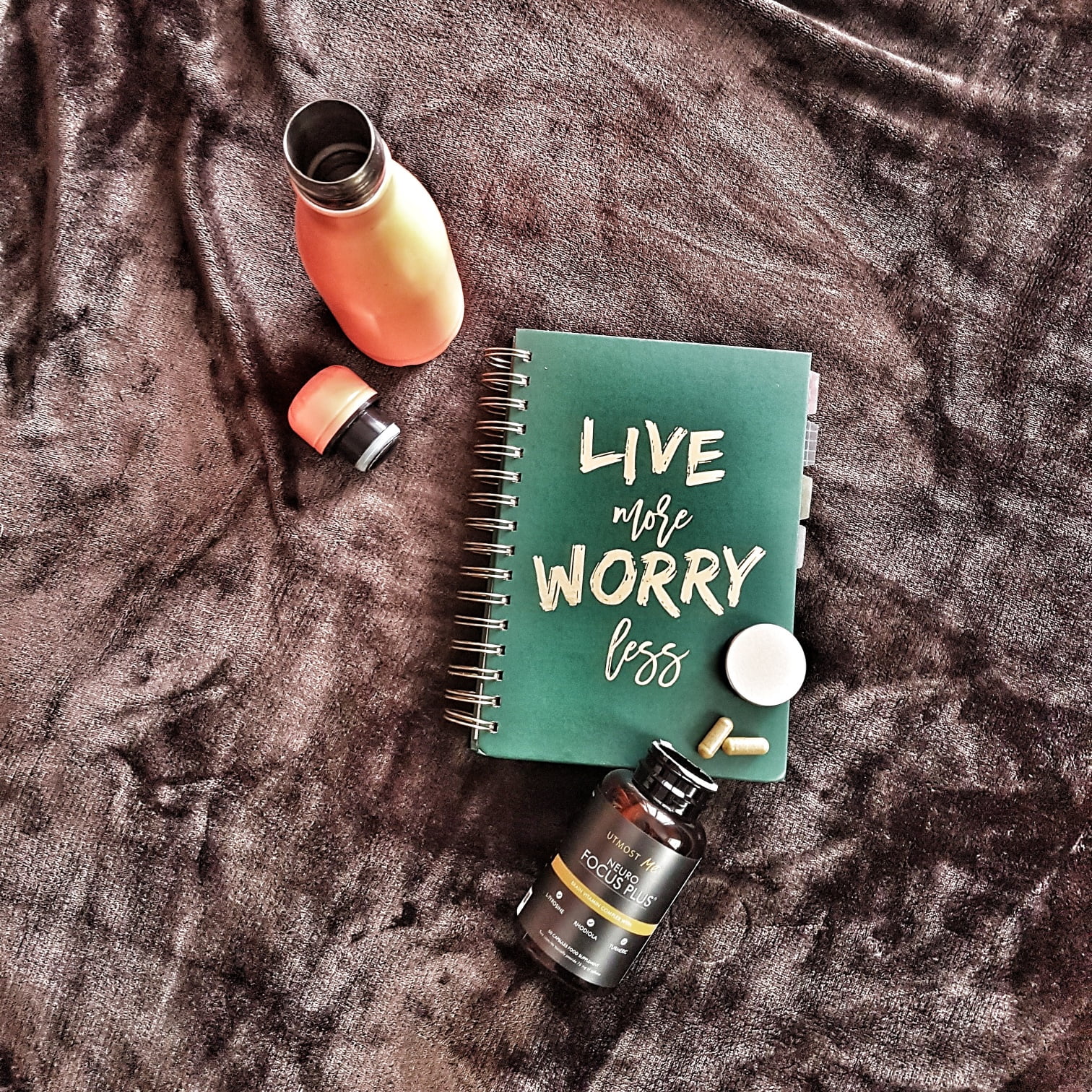 They also provide ongoing support through their blog, written by their Wellness Board of experts. There are some superb tips for being more productive and creating a morning routine and they also look at the relationship between productivity and success.
Their Neuro Focus & Brain Energy Blend is a natural Nootropic formula. Nootropics are foods or dietary supplements that support brain functions such as focus, memory and concentration.
The plant based ingredients are clinically shown to support Alpha Brain Wave activity that is responsible for creative thinking, concentration during stress, and the synthesis of natural neurotransmitters.
Does it work?
If you are someone who relies on caffeine to get you through the day, or a serial procrastinator, or someone who struggles to focus due to tiredness or lethargy, this may help.
Don't expect overnight results, it's not a miracle in a bottle BUT taken regularly over time it can most certainly help you to focus and achieve those goals.
Do you struggle to focus? How do you give yourself a kick start?