I've written before about the reality of a postnatal body and how I've always been trapped between two thought processes. On the one hand thinking my postnatal body was amazing, having housed, grown, pushed out and fed four babies; and on the other hand thinking it was this huge disgusting fat suit that I wanted to unzip and climb out of.
Having discussed this with other mums I know I'm not the only one that feels this way. It's such a tricky headspace for mums to be in and for many it can last a long time.
Modibodi has teamed up with PANDAS Foundation to Help Mums with #lovemybabybodi, as they claim that over half of UK women, who have given birth, feel pressured to lose the baby weight quickly.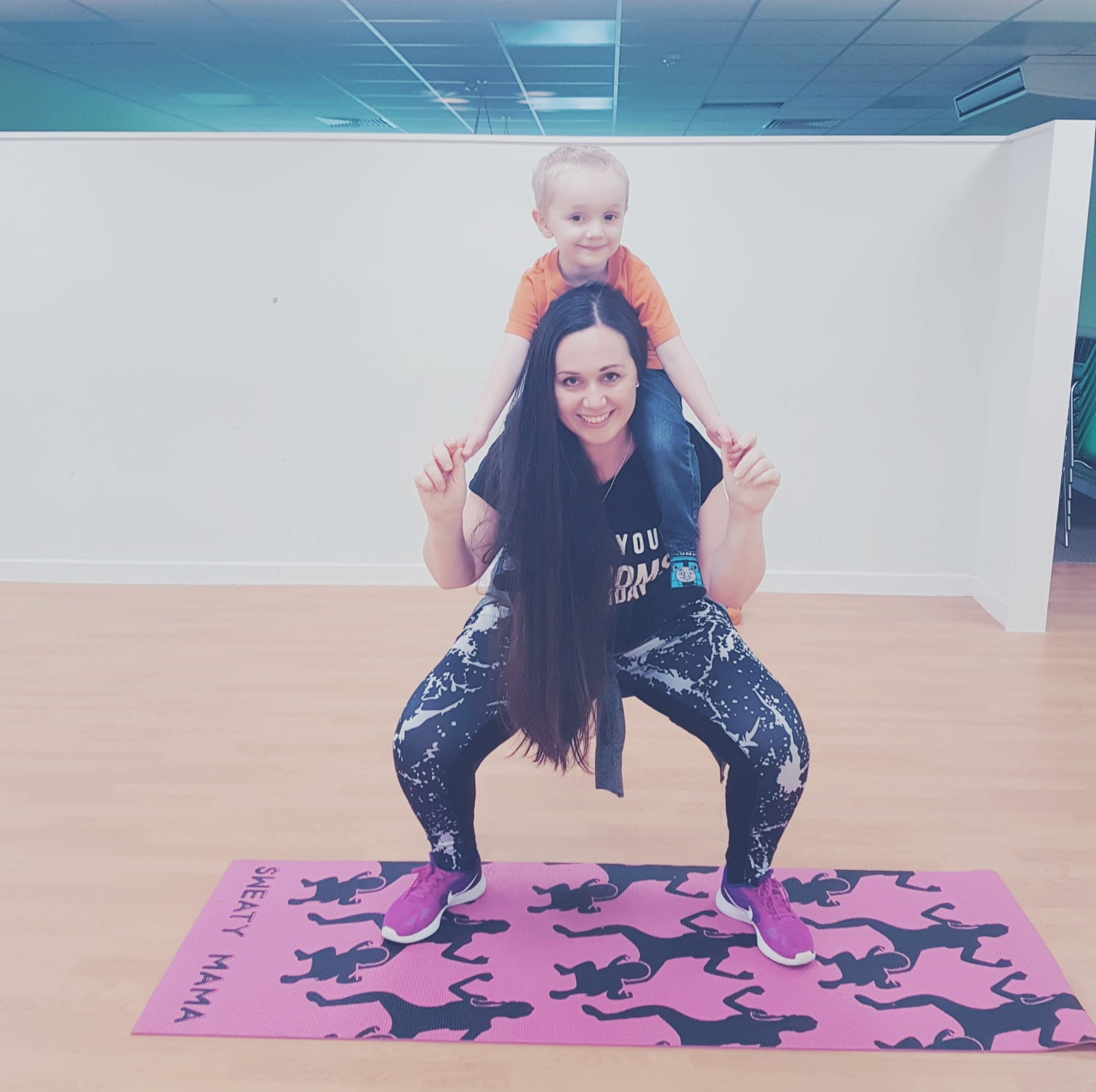 Log onto Instagram, or open a magazine and chances are you'll see a picture or article with a new celeb mum, boasting about her 'back to pre-baby weight body' or 'pre baby figure' at only six weeks postpartum, even non-celebrities do this now as well. Yet the reality for many women is that it can take years to get back to the pre-pregnancy body and sometimes, in the case of breasts, bodies change completely, which is why clever apparel  brand Modibodi, has teamed with postnatal depression charity, PANDAS, to raise money and awareness.
My body has fundamentally changed over the course of having four babies, and it's only now my youngest is four that I feel that I'm starting to get to my new sense of 'normal'.
The genius apparel brand, which introduced the first period and leak-proof underwear and swimwear to the UK market, has developed a new range of leak-proof maternity undies, to help new mums through pregnancy and beyond . The reusable and sustainable maternity range features an award-winning leak-proof nursing singlet – perfect for leaks and feeding and also leak-proof maternity briefs – protecting against light-moderate bladder leaking and postpartum bleeding.
The modern, protective apparel brand, is teaming with PANDAS, throughout September, donating a percentage of each sale of its Maternity Breastfeeding Singlet to the charity. Vest tops are a a must-have postnatal item in a mums wardrobe anyway, great for breastfeeding and making you feel a bit more held together across your bust and tummy – these ones have the added bonus of being leak-proof, so you can also avoid those wet patches and stains on all your tops from breastfeeding.
Modibodi wants to highlight the realities of post pregnancy bodies and a recent survey, undertaken by the brand, really highlights how UK women feel about their post pregnancy bodies,  Over half  (53%) of the women surveyed stated that they weren't happy with their bodies and felt pressure to lose the baby weight quickly.  A staggering 87% said that their breasts had changed since pregnancy and six out of 10 felt there wasn't enough comfortable and accessible nursing bra options that helped with leaks and feeding post birth, which is where Modibodi steps in, by providing a comfortable eco-solution to breastfeeding mums.
Even now my children are older, vest tops underneath clothing are still a regular 'thing'. I actually wish I'd known before I had my first baby how much better they were than expensive breastfeeding tops.
It took me ages to discover the best breast pads and along the way to that I had milk stains on pretty much everything I owned. Lansinoh breast pads are the best by the way in my opinion.
I wish the ModiBodi had been around at the start of my breastfeeding journey!
Modibodi want women to embrace their post pregnancy body with #lovemybabybodi, and is encouraging women all over to the UK to upload a picture of their post baby body along with the hashtag, in order promote wellbeing and confidence for all mothers.
The Breastfeeding Singlet is available in sizes 10-18 and cups A-G with a RRP of £45, with 5% of every sale being donated to the PANDAS Foundation throughout September, The Maternity brief is available in sizes 10-18 with a RRP of £18 – both can be ordered online.
How do you feel about your post-pregnancy body?