The range
So who are the EverDreamerez? Welcome to the world of dreams – welcome to the realm of EverDreamerz! Rosalee, Viona, Edwina, Clare and Starleen are five friends with big dreams.
When the girls find a magical amulet, a portal opens into another universe, the land of their dreams. First, the five friends travel to Rosalee's dream world where everything revolves around sweets. Since Clare loves to eat doughnuts, she enjoys the sugar world very much. At Clare's side is her young blue cuddly alpaca. Clare is the clever head of the group and a real logical genius. With her rational way, she always helps the clique out of trouble with intelligent solutions.
Each box contains an EverDreamerz character complete with their own accessories – for example Clare has a blue alpaca, balloon, donuts, teddy bear, basket and many other blue accessories. Clare has a blue doughnut as a special charm pendant.
You can find out more about the range here.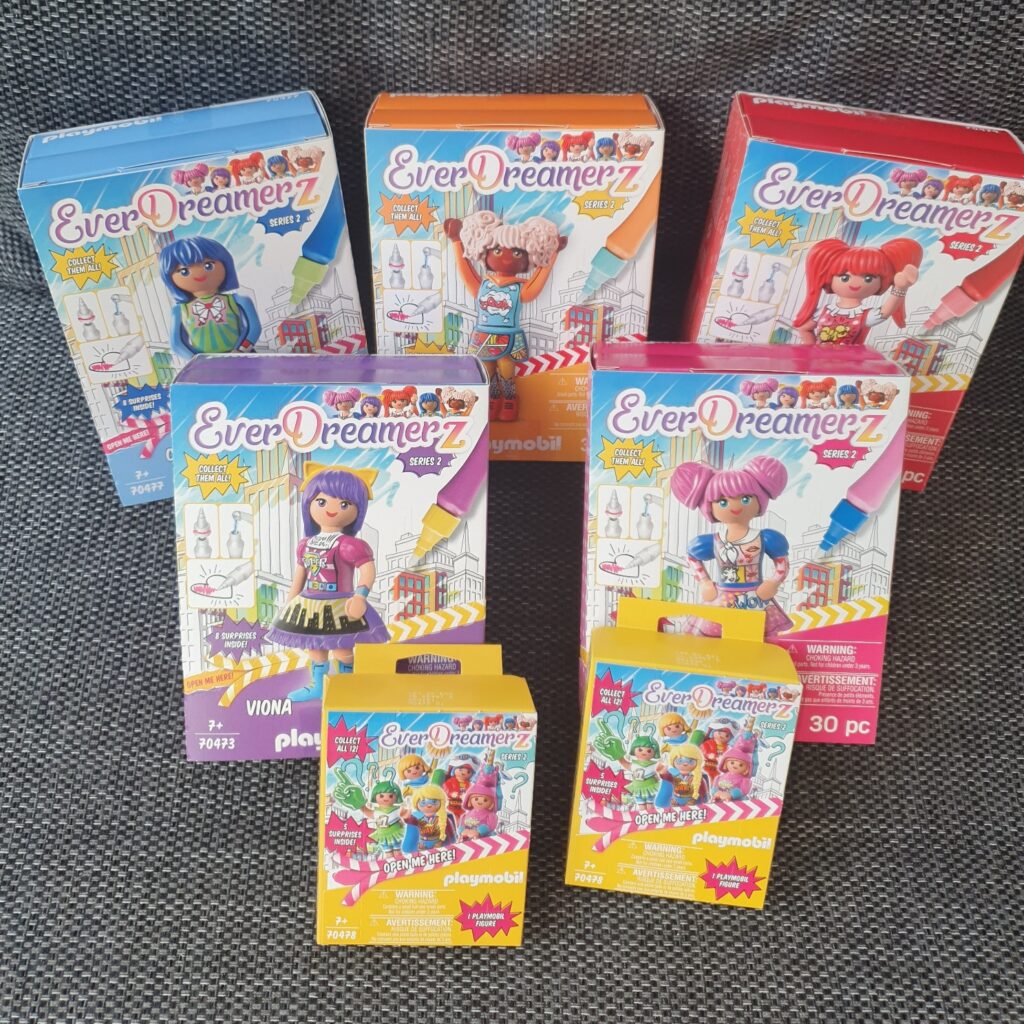 Mrs Pencil below is an example of what comes in a surprise box, each with a collectable card.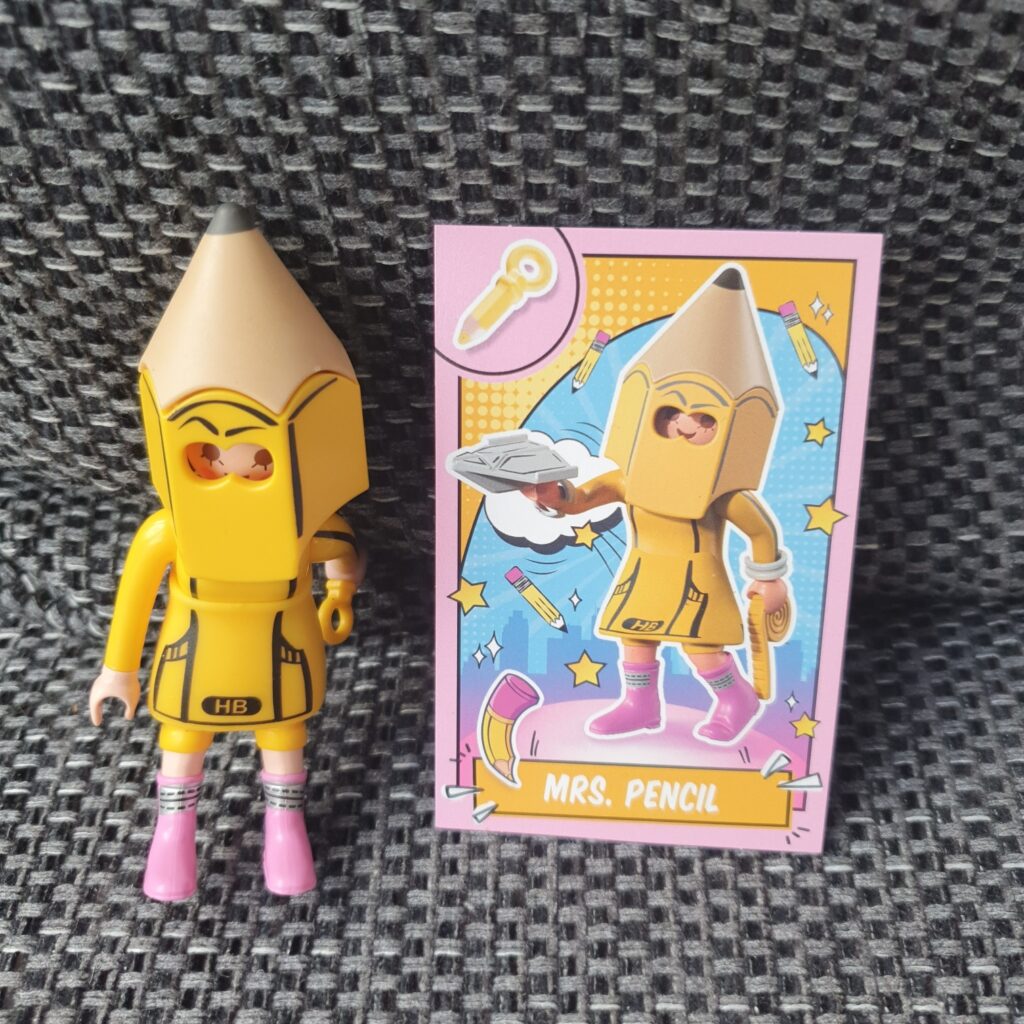 What it's like?
This range is suitable for children aged 7+, although possibly younger than that with supervision.
The Playmobil playset figures can be for collecting and swapping with 1 random figure and many accessories. They are also usable as jewellery box and generally of high quality.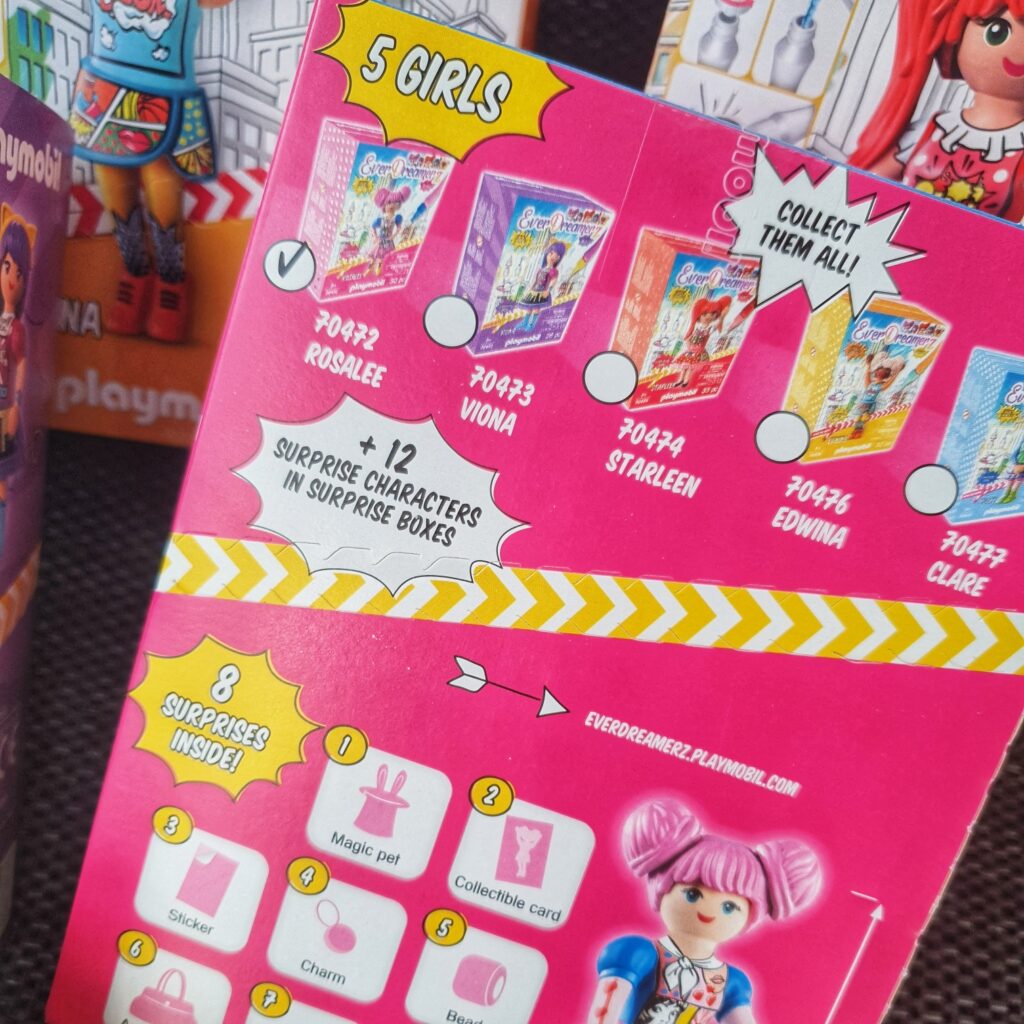 Where can you get it?
You can currently purchase the full range of Everdreamerz on the Playmobil website and also here on Amazon.
If your child likes collecting things these are great, they can add to their collection at Christmas and birthdays.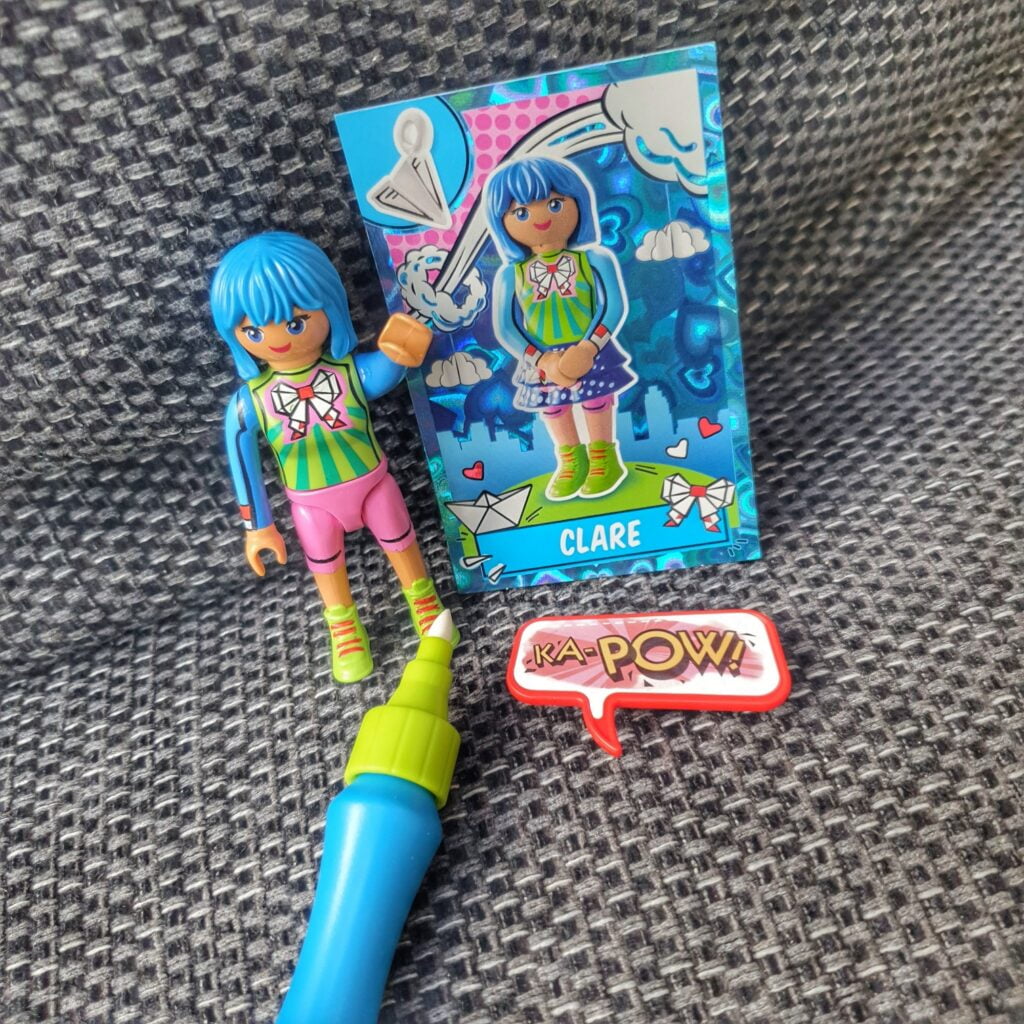 At £14.99 these also make nice gifts. The surprise boxes are available to purchase for £5.99 – these would make an ideal stocking filler at Christmas.
This is a collaborative post.