Trying to keep children's toys clean can be really hard work.
The toys I find the hardest to clean tend to be bath toys as they get grubby really quickly and the squirty toys are especially hard to keep clean, as they can quickly get full of black, gungy grime.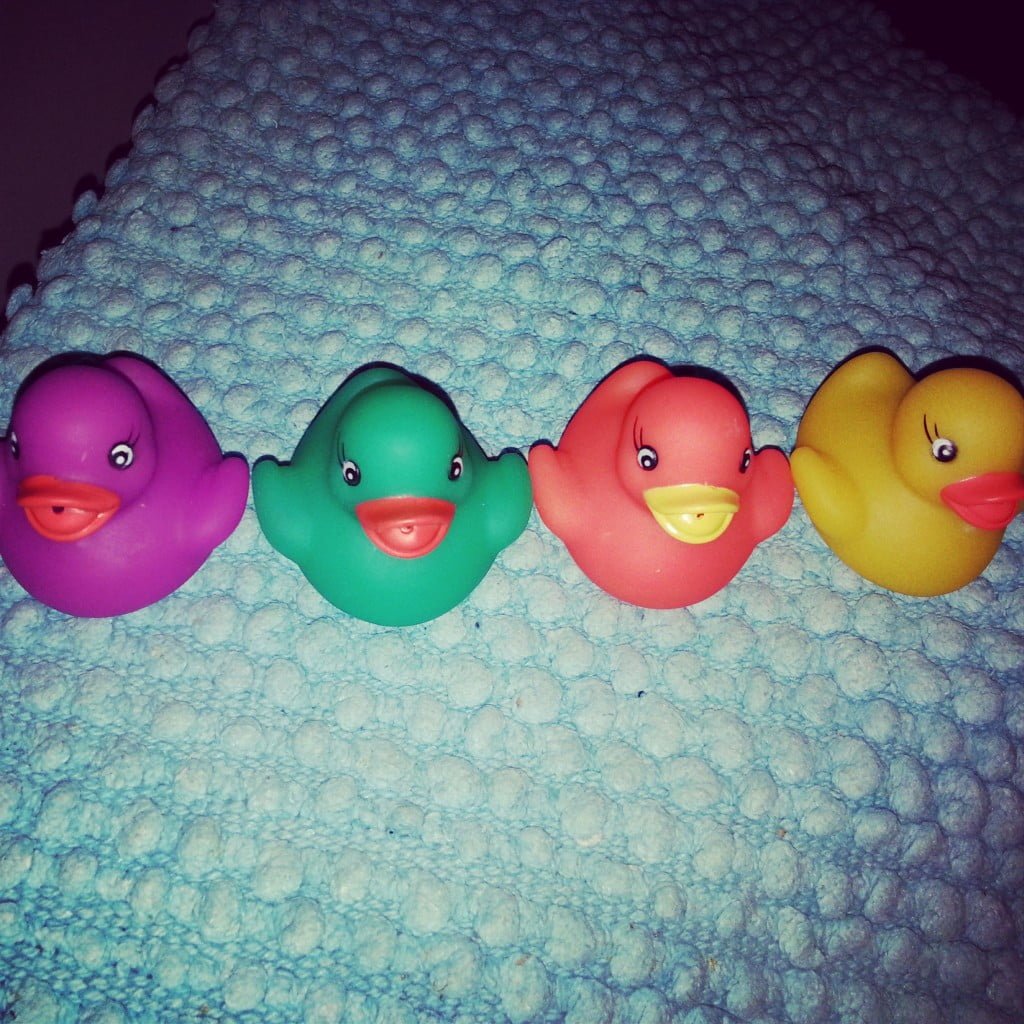 Making sure that you squirt all the water out of each toy at the end of each bath time certainly helps, then I tend to fill the bath with washing up liquid and scrub each toy with an old toothbrush. Sometimes I will them soak them in disinfectant as well. I tend to do this once a month.
Eventually I find you just have to throw bath toys away and start again. They certainly don't last as long as other toys.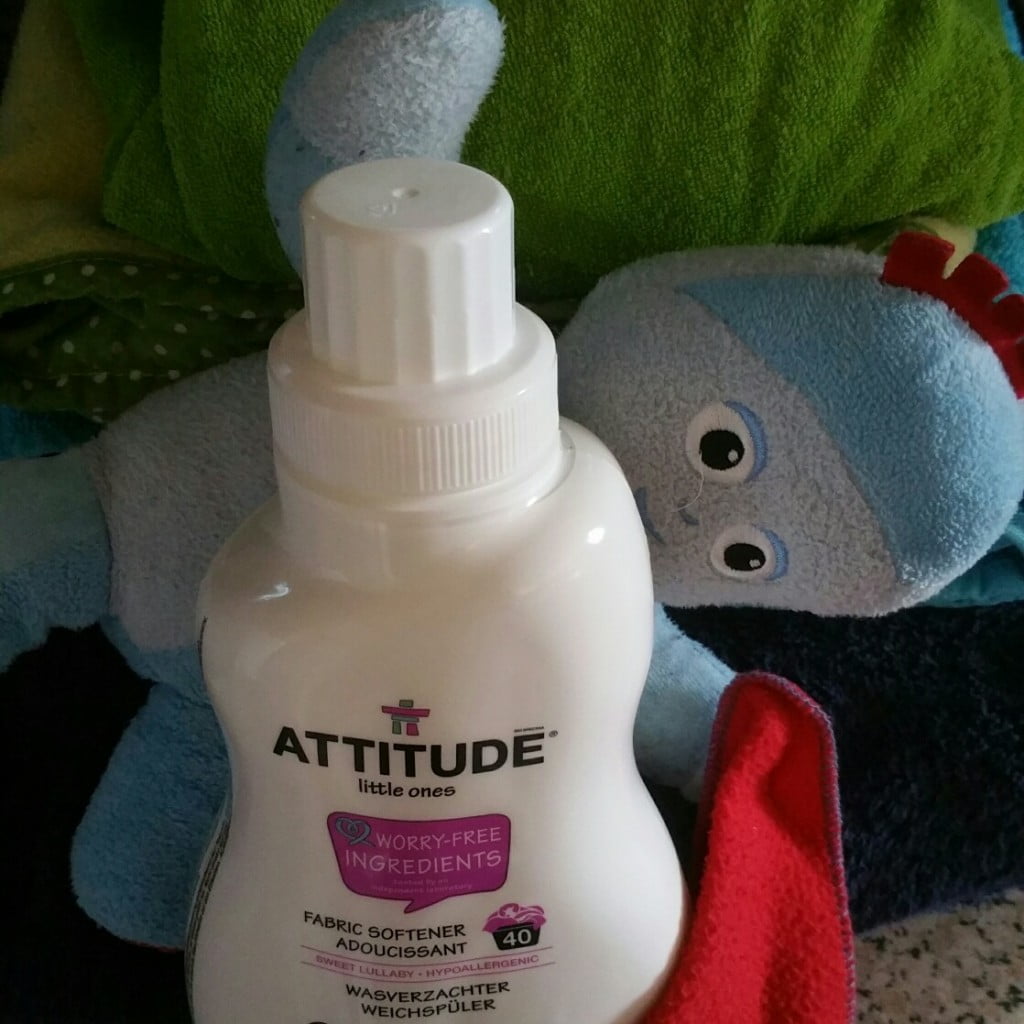 Any fabric toys I normally pop in the washing machine and then the tumble dryer, I use a fabric softer to make sure everything stays soft and ready to be snuggled again. This one from Attitude is perfect as there is nothing harsh in it and it leaves everything smelling and feeling great – it gets the thumbs up from the little people anyway! Just make sure you aren't machine washing any soft toys with squeekers or anything by mistake, as they won't be the same afterwards.
I know parents who struggle to get their child's favourite toy off them to wash, and those whose children simply don't like the smell of them after being washed. Fortunately, we don't have that issue, as the children like the clean smell, but it can sometimes be stressful trying to make sure they are washed and dried as quickly as possible.
Fabric toys with batteries or squeakers can be cleaned with washing up liquid and a cloth, or an old toothbrush for any stubborn stains.
Small Hard plastic toys that don't use batteries can be washed in the dishwasher, and then anything larger or with batteries can be sprayed and wiped over easily. A spray like this toy and surface spray is perfect for this as it is worry free and easy to use. I've also used the Milton spray in the passed for the same purpose which also works well.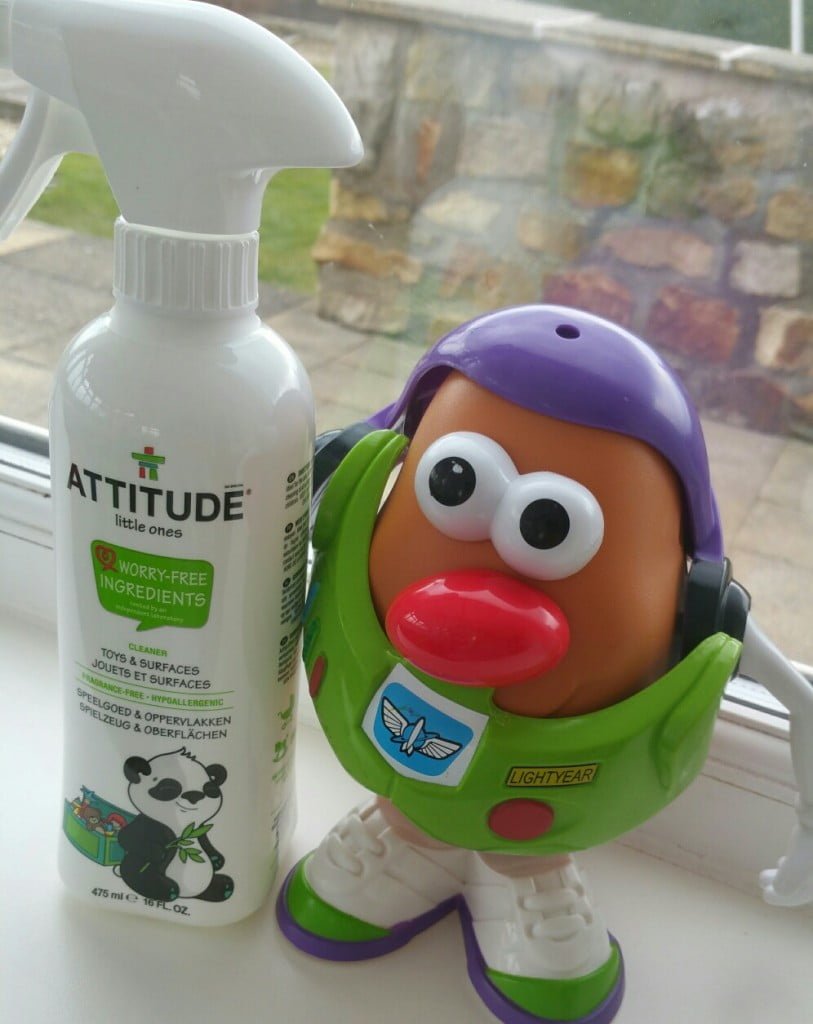 How often you do this is personal preference really. I tend to wash most things once a month but if anyone is ill everything gets cleaned! Healthy Foods Online have a great range of safe cleaning products for a big clean like this.
The children's cuddly things they sleep with get washed once a week unless they've been at the beach or taken a dive off the scooter and then it can be up to three times a week, it really depends how many adventures they have been on!