One of the advantages of online shopping is that you avoid the chorus of children asking "can we have a magazine?" as you walk in AND out of the shop. As I rarely subject myself to this these days it does mean that I am probably more amenable to buying the odd magazine.
One of the things that the children always look at of course is what the free gift is. This week we've been having a look at the Teletubbies magazine, the free gift being a mini La La, complete with bed and blanket.
Over the hills and far away Teletubbies come to play. Tinky Winky, Dipsy, Laa-Laa and Po all feature in this lovely little magazine, jam packed with a huge range of learning activities and of course…stickers!
These are great for travelling. If you ever have a flight delay or find yourself in a pickle have a magazine hidden away in reserve to combat the wait.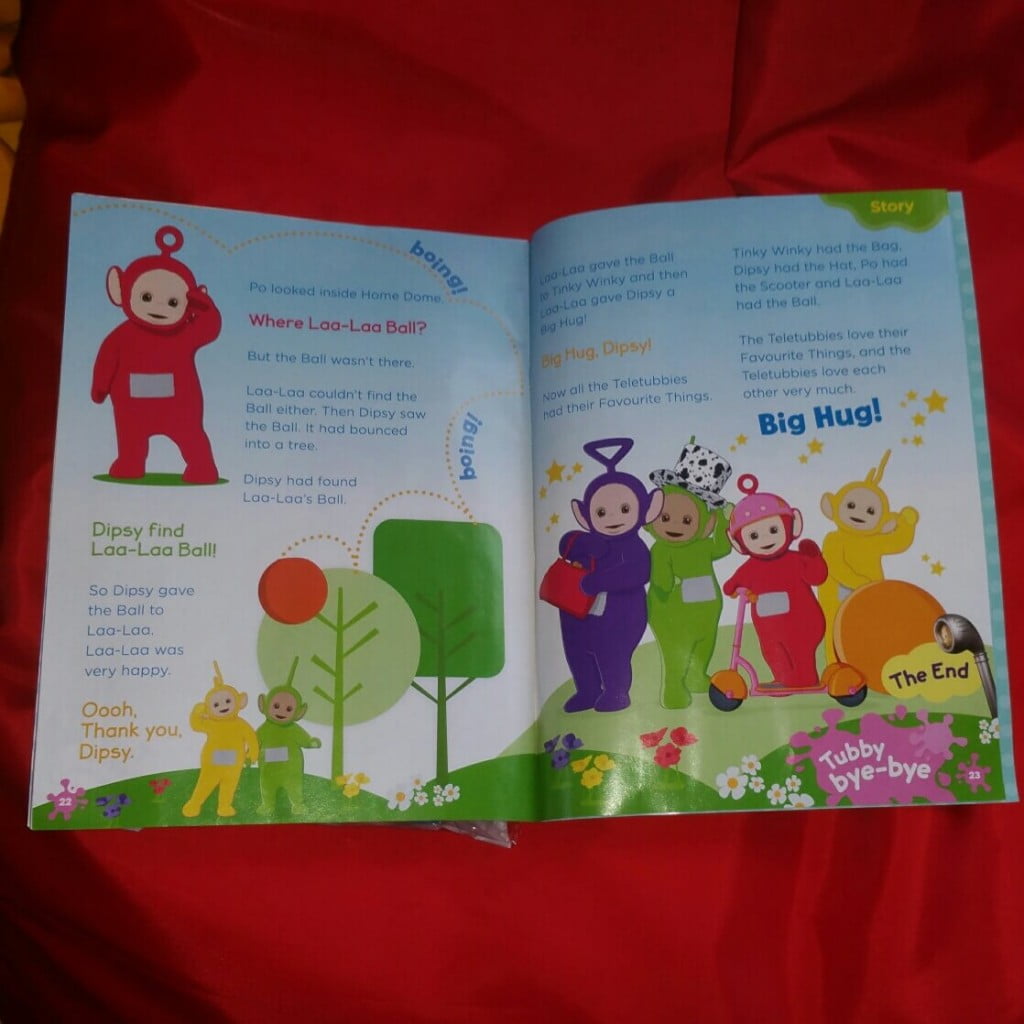 We loved the story of the lost ball and how the Teletubbies all worked together to find it…nearly as much as the stickers that is of course! The magazine is aimed at children from six months to three years, who will be able to interact with the magazine on a range of levels depending on their age and ability. It is exciting for little ones to be able to see their favourite characters in print and not just on the screen.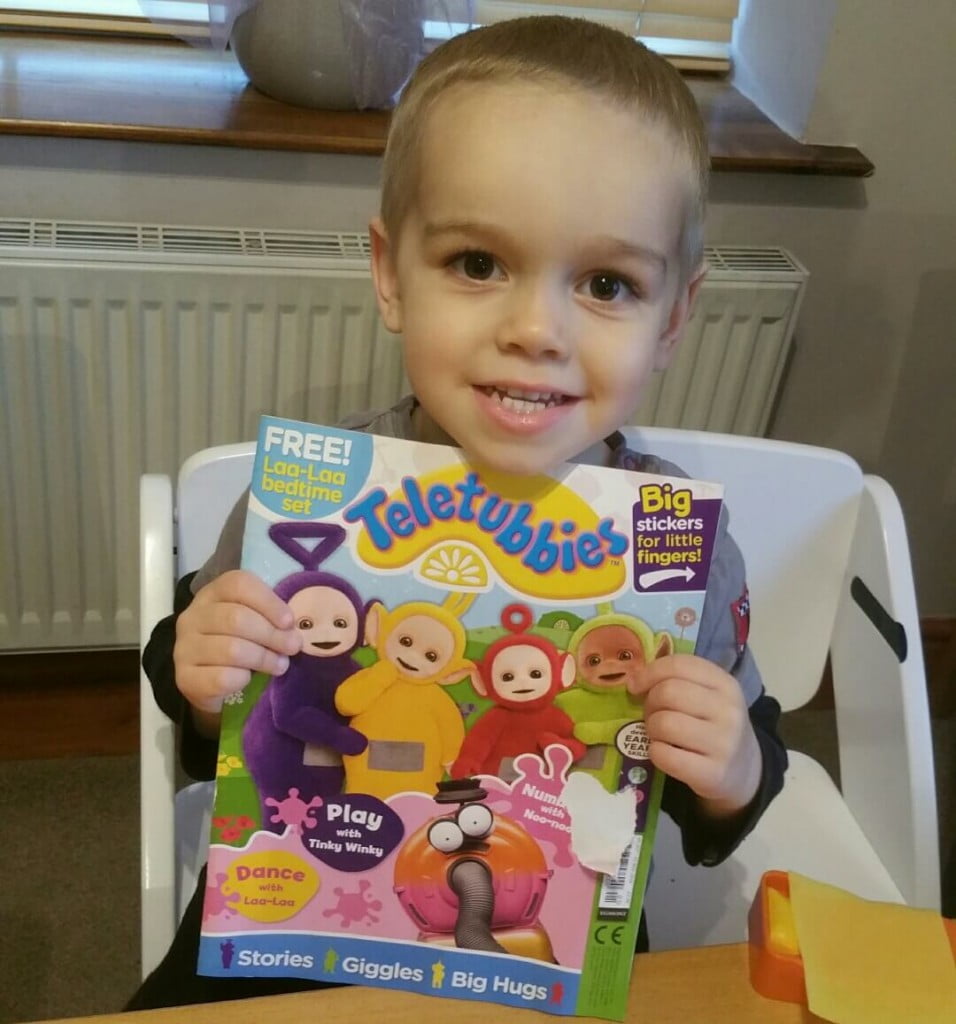 I think the Teletubbies magazine is great fun and perfect for a rainy day, a distraction or indeed a holiday treat. There is lots to do and explore and on that basis I think you get excellent value for money. The first issue is available to purchase now priced £2.99.
Here is what the boys thought:
This is a sponsored post.