Travelling with children can be stressful and there will always be situations you can't predict and meltdowns that you can't prevent.
For everything else, planning ahead goes a long way. I've talked before about the busy bags I always pack for the children and in those busy bags are always a few travel games to pass the time.
Train travel with children is great as there is more space to play and often families can get a table which makes card games, not just electronic games an option.
On our recent snowtrain trip to the alps the children really enjoyed playing a range of games but in particular those by Shuffle. These are superb as they are the perfect size for travelling and so practical, they even slot nicely into the front pocket of a rucksack.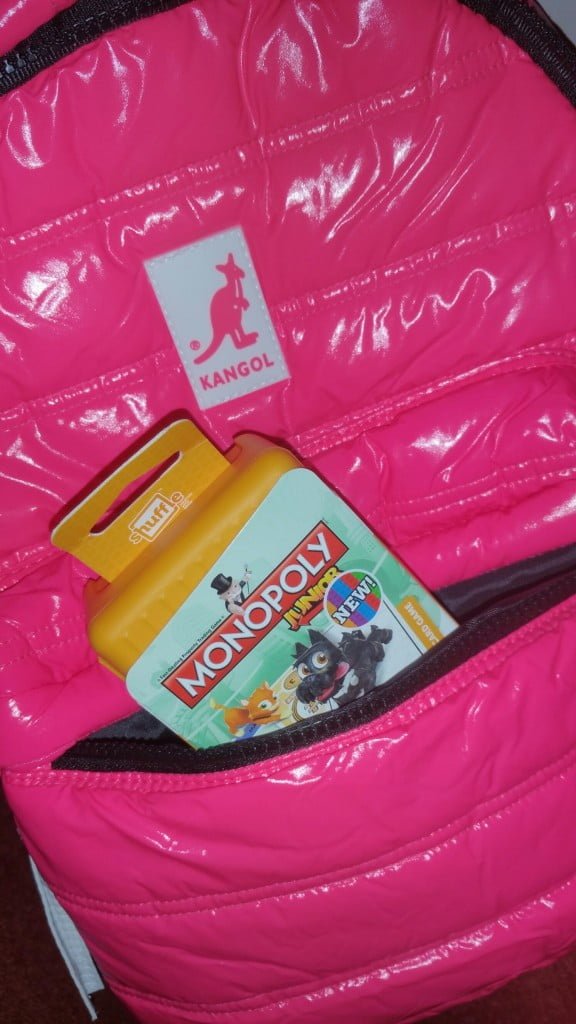 Shuffle™ brings the magic of family favourite board games such as MONOPOLY, CLUEDO, GUESS WHO? and TRIVIAL PURSUIT to travel-sized playing cards. In addition to that the latest additions to the Shuffle™ range, including MONOPOLY JUNIOR, DISNEY CARS, FROZEN and the most recently MINIONS, feature some of the most popular children's characters as well as famous games, so they appeal to games players of all ages. The games last between 15 and 20 minutes, perfect for on the go action!
These are great card games to play, anywhere, anytime, but they also have a surprise extra. By downloading the free Shuffle app with each game (available through Apple iOS and Android) you can double the delight with a digital twist that introduces new challenges, brings characters to life or just adds to the fun – how cool is that?
Designed to capture the imagination and hold the attention, Shuffle™ games are cards you'll never want to put down. Luckily the compact and high-quality packaging ensures that these games are both durable and portable, meaning Shuffle's™ hard-wearing cards are the perfect at-home or on-the-move entertainment that can go anywhere with you.
Our little dinosaur-crazed boys were thrilled there is a dinosaur game and this went down really well on the snowtrain recently. The games are easy to play and quick to get started, the big kids didn't need any help getting going as they were able to figure out the rules themselves easily.
We'd love to see these games available to purchase at airports, on the Eurostar, on ferries etc. Sometimes you might forget to pack a game or just need something new to see you through a travel delay and these games would be just perfect for that.
At just £6.99 the sturdily packed games are a great travel game – they can be purchased from high street outlets and online from Amazon.co.uk. If you know families that travel why not bear these in mind for birthday and Christmas gifts – you'll be a lifesaver!
Games like this are a great way to make new friendships on holiday too, the big kids made a new friend on board the Eurostar through inviting him to play these games with them.