Do your children love the beach? Ours are huge fans of the beach and the sea, they'd happily spend all day there. They love to jump waves, run away from the waves, dig in the sand, practice gymnastics on the beach and look for shells and crabs.
We are lucky that we live near quite a few beaches, so we are able to take the children all year around. They enjoy the blustery trips as much as the hot days.
Whilst we were in Florida this summer we made a few beach trips and they were some of our favourite days of our holiday. The children love the freedom the beach brings, to run and jump and play and splash.
Clearwater Beach
We really enjoyed our time at Clearwater beach. The sea was so warm it was like being in a giant warm bath. We are so used to the sea being cold it was a lovely change.
Laid-back Clearwater Beach is known for its namesake stretch of soft, white sand, which draws visitors year-round for jet-skiing, parasailing, and stand-up paddleboarding in its calm waters. Cyclists and rollerbladers glide along a winding beachfront promenade lined with casual seafood restaurants and cafes. Come sunset, Pier 60 hosts a nightly festival with street performers and craft vendors.
We instantly noticed how white the sand was, because it had been quite stormy it was also full of broken shells which were sparkling in all different colours.
Well worth a visit if you are over that side of Florida!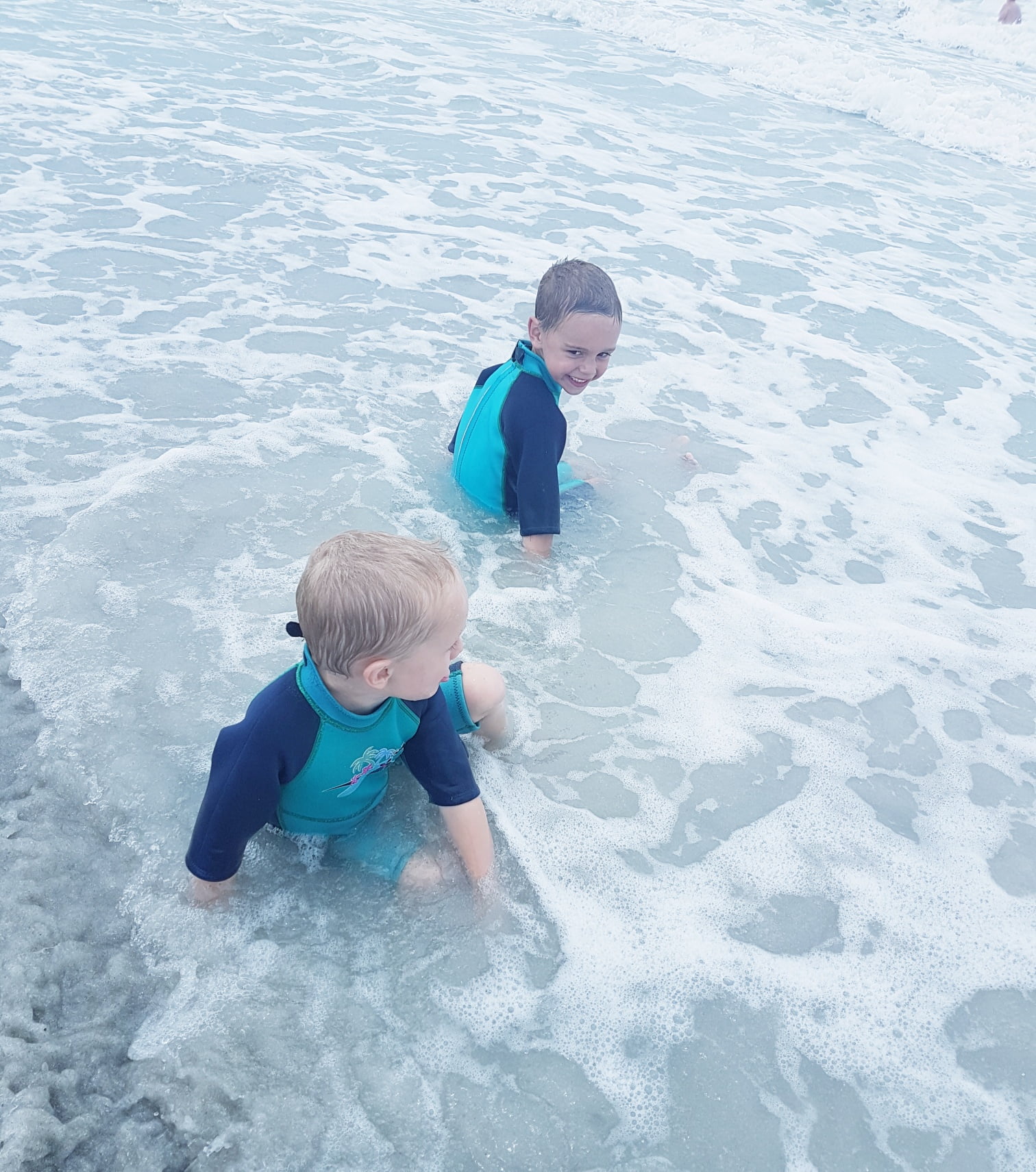 Miami Beach
There is so much beach to choose from in Miami. Many hotels have direct access to the beach from their back terraces. You simply cross a wooden walkway and you are down on the beach.
We were really impressed to see that the beaches have sun cream dispensers – a fantastic health initiative, keeping everyone safe in the sunshine!
From a day at the beach to movies under the stars and a magic show at a lavish resort, there's tons of family fun in Miami Beach – but our children just love to paddle and jump the waves and feel the sand beneath their feet.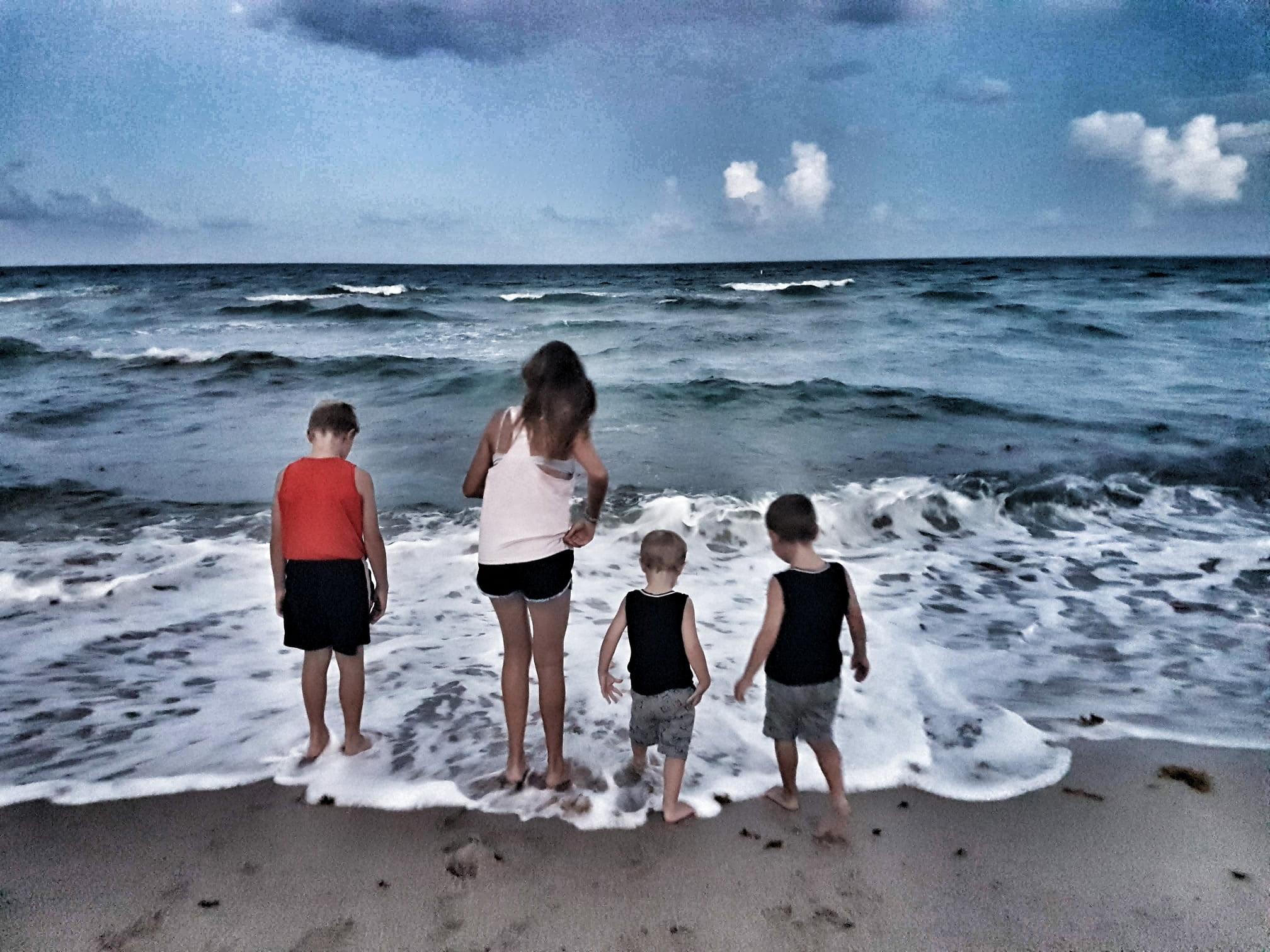 Cocoa Beach
The sand on Cocoa Beach was much darker than over at Clearwater. Cocoa Beach is a Florida city south of Cape Canaveral Air Force Station. If you are heading to Kennedy Space Centre then Cocoa Beach is a great place to visit afterwards for a quick paddle in the ocean.
There are large car parks, showers and toilets and it's just a short walk down to the beach. There was hardly anyone there the day we went down and it was just stunning.
We'd really recommend a trip if you are over that way. Our children loved it and didn't want to leave!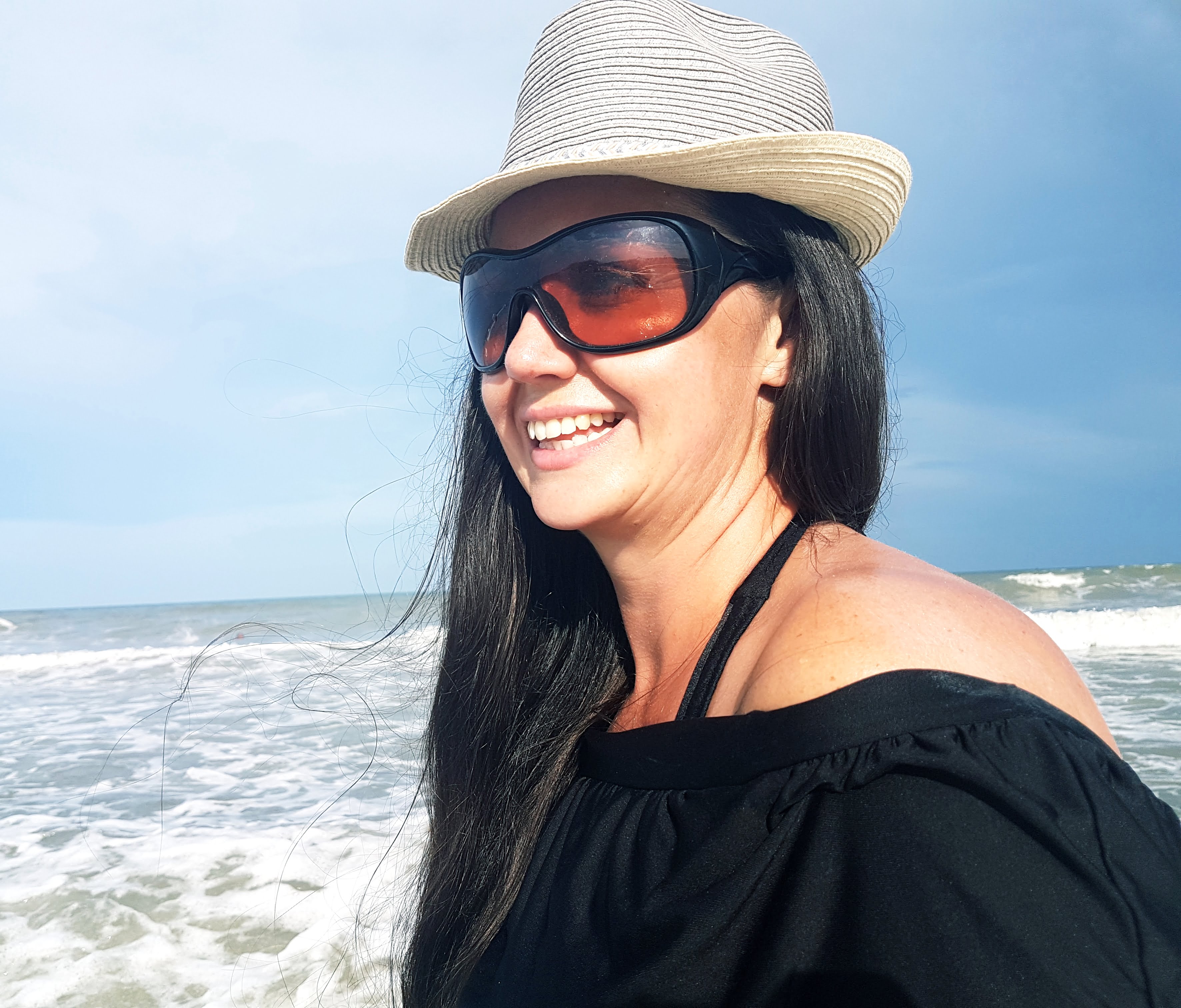 Have you been to Florida? Which was your favourite beach?