I've spoken before on the blog about dealing with fussy eaters and how hard it can be when little ones eat very little or very little variety. I have also spoken quite a lot about the value of supplements in helping families through these periods.
Little bodies and brains grow and change so fast that they need something that can keep up with them. Bioglan have created a brand new range of vitamins to keep up with the developing child, called SmartKids. Until now though I haven't come across anything quite like this range for children.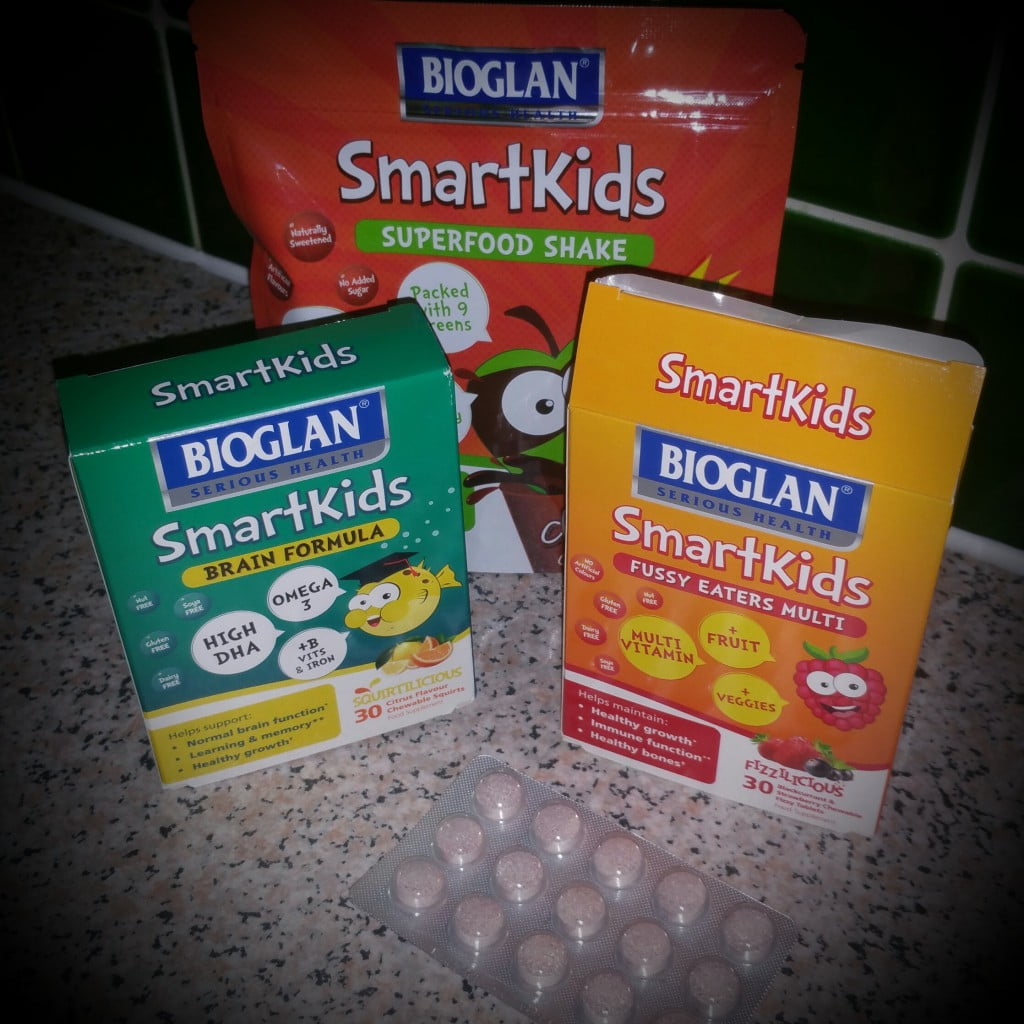 You can tell that considerable research has gone into these products and Bioglan have really tried to come up with a range that ticks all the boxes, even down to the packaging.
The price of the items in the range starts at £9.99 and includes four very different types of supplements which are all jam packed with highly nutritious fruit, vegetable and superfood ingredients, alongside added vitamins and minerals. These are ideal for fussy eaters.
We all know that we need to be feeding our children a balanced diet rich in fruit and veg; but mums know that this can sometimes prove challenging. Bioglan SmartKids Fussy Eaters Multivitamin is especially designed for little fussy eaters. Nothing replaces a healthy balanced diet full of fruit and vegetables, but Bioglan SmartKids Fussy Eaters Multi can help support your little ones daily nutritional requirements. It combines a wide spectrum of essential vitamins and minerals together with a high ORAC blend of fruit and veg; giving your kids some of nature's goodness in a tasty chewable tablet.
Bioglan SmartKids Fussy Eaters Multivitamin comes in a berrilicious Blackcurrant & Strawberry Flavour which the children love. This was the supplement that I found the easiest to get into the children, there were no complaints with this one!
This is the good stuff from yoghurt!
Bioglan SmartKids Happy Tummies for kids is a fun and delicious way to help boost your child's live culture intake and provide their tummies with the good bacteria they need.
This one got a bit of a mixed reaction I have to say, one of the children loved these and another rejected it after a quick chew and would not try it again. i was quite disappointed these weren't a bigger hit as I think they are quite appealing.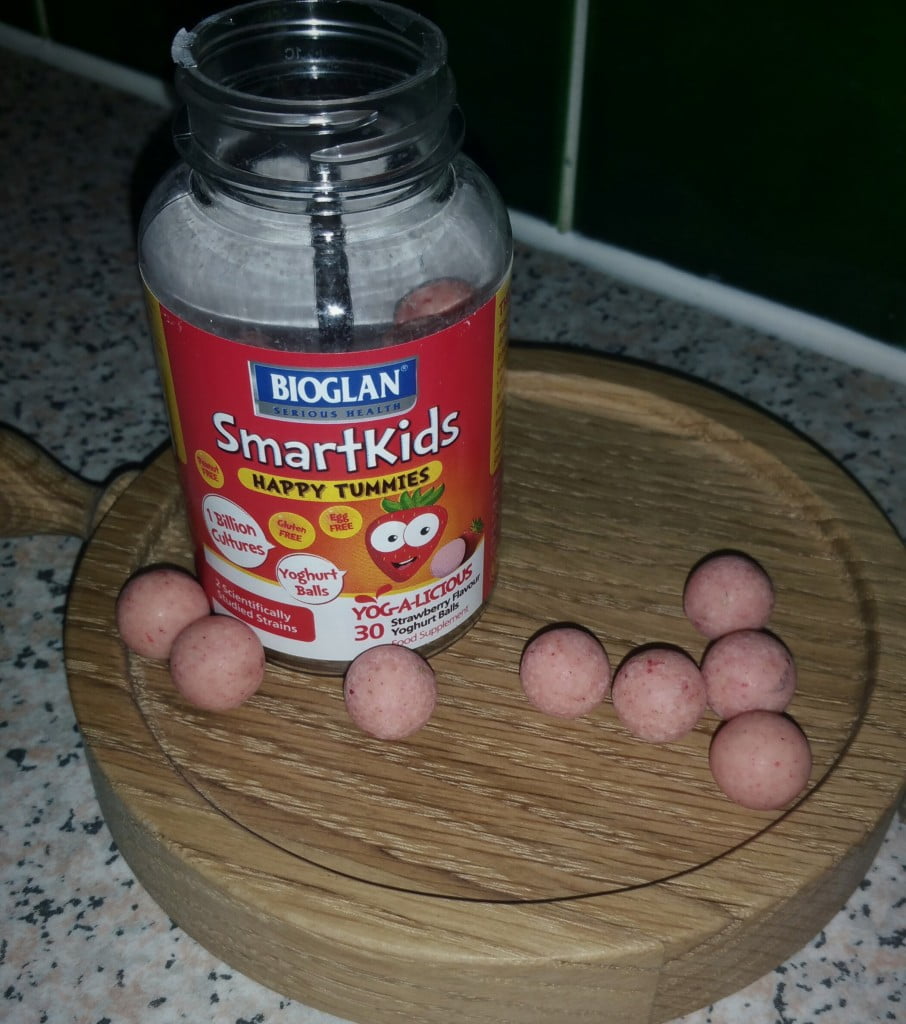 SmartKids Omega 3 Brain Formula
As parents we always want to make sure that our children are achieving their full potential. Bioglan SmartKids Brain Formula is especially designed to help support health brain function, to make sure your little ones get the best support possible. Bioglan SmartKids Brain Formula contains Omega-3 Fish Oil which is especially high in DHA, the fatty acid best known for its role in brain health. The formula is further fortified with several B-vitamins which contribute to normal nervous system function, and iron which plays a vital role in oxygen transportation to the brain and the rest of the body, as well as contributing to the normal cognitive development of children.
Bioglan SmartKids Brain Formula comes in a citrus flavour which one of the children was happy with and took no problem. The sensation of the tablet popping and the liquid coming out meant that one of the other children wouldn't take these. They are however, much more appealing than those other brands that leave the fishy aftertaste – I've never been able to get the children to take those consistently.
Ssshhh… A chocolicious Shake packed with hidden fruit and veg, not sugar! When I first saw this I thought it was utter genius.
This is packed with heaps of super-nutritious hidden fruit and veggies – Bioglan say that "they'll honestly never know they're in there – all they will taste is the amazingly rich chocolicious cacao shake flavour! Yum!" I'd love to say that was the case but it just didn't happen like that. The children most certainly knew that mummy was up to no good and trying to be sneaky! I tried with different amounts of the powder and I tried mixing it up with banana in the normal shake I would make them but after a few sips it was all over. This was the one I was really hoping they would go for as well!
If you can get the children to drink this it is perfect for a before and after school snack, or for busy kids on the go, without any of the nasties like added sugar and artificial sweeteners and flavours. This makes very clever chocolate milk!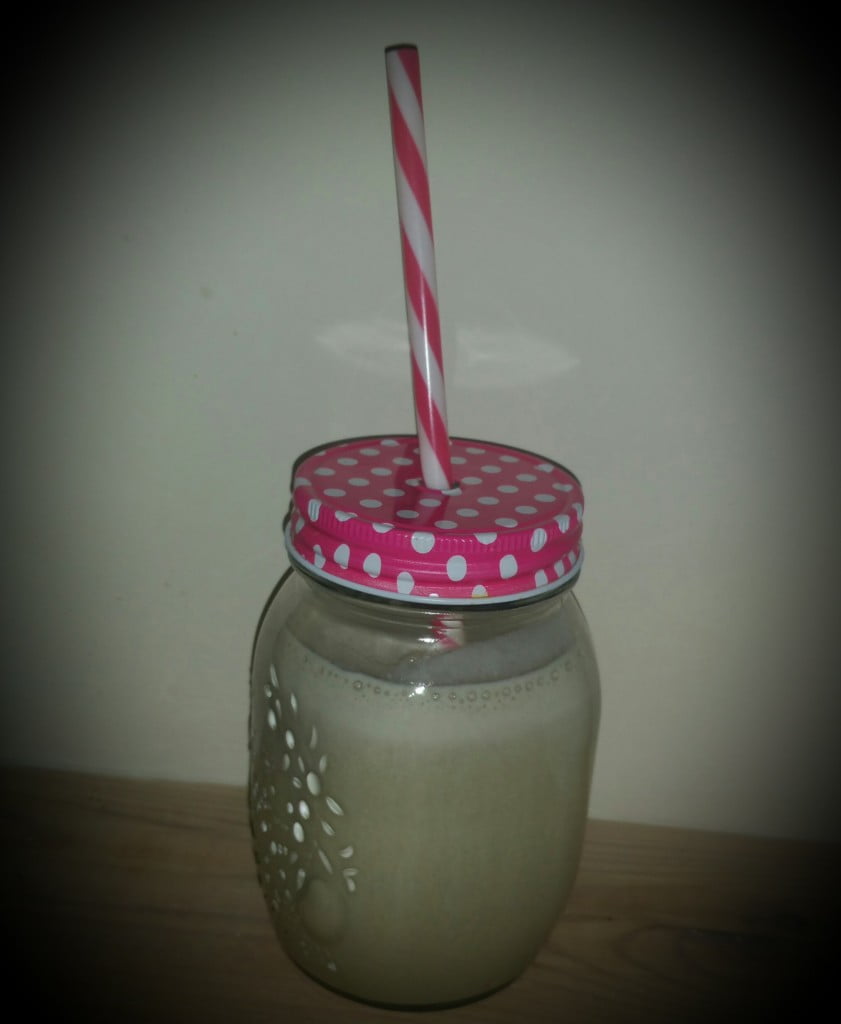 Do you use supplements? Have you tried these before?