It is an early start at the farm today, the cockerels are singing and telling everyone it's time to wake up and play…or was that the toddlers?
It's another busy day with animals to feed, stables to clean and general farm activity going on.
All the animals are calling for their food, the water buts are being filled, the window boxes need watering and there is a fence to mend too. The cows need to be milked and the pig sty needs fresh straw.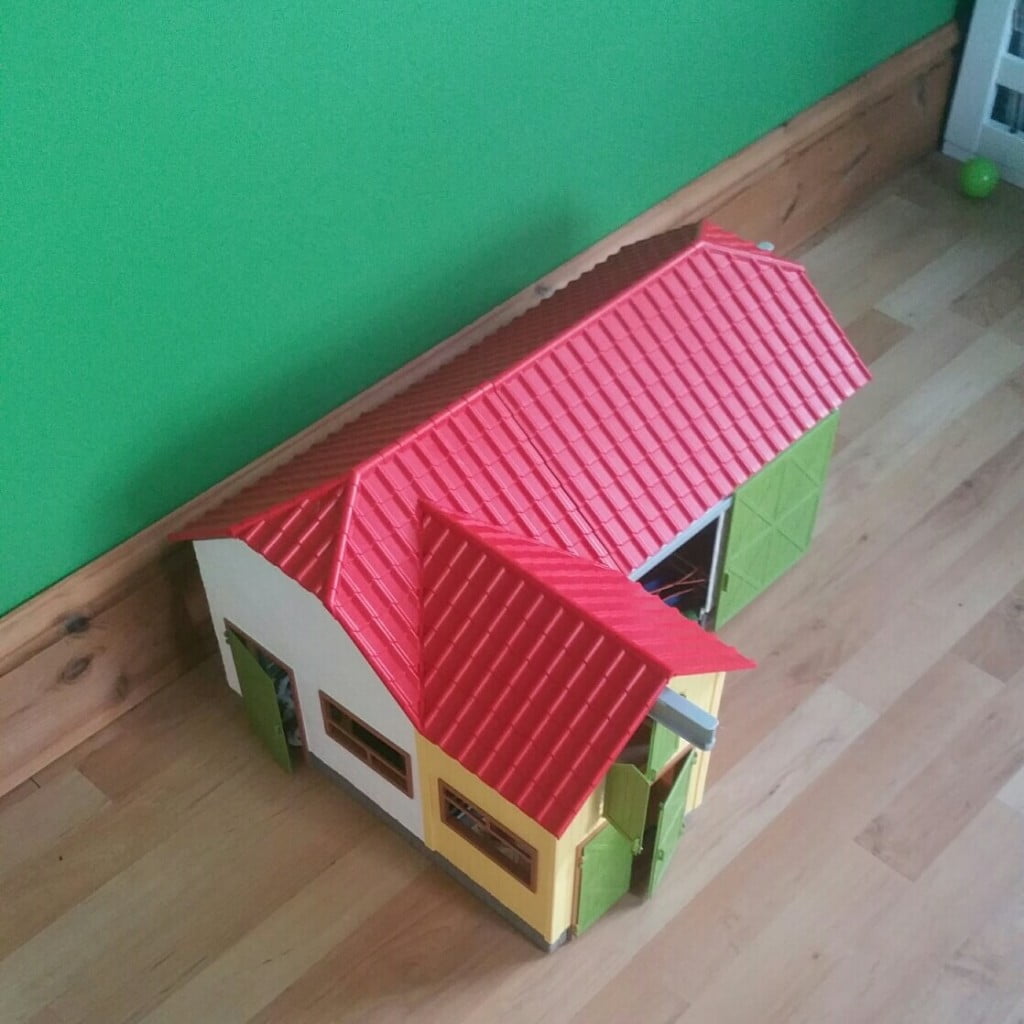 The Large Farm from Schleich with accessories and animals is the perfect home for a child's Schleich animals. With lots of features and plenty of play value children will have hours fun creating stories from down on the farm. A popular play pattern for pre-school children, the features and animals will be recognizable and will help to encourage imaginative play.
The farm comes complete with figures and amazing accessories, children can start playing right away – whilst you build the farm (allow about an hour for this). Features include, a removable roof and movable doors on farm and stalls, plus a movable massage brush for cows and calves.
All the figures are incredibly detailed and expertly made. We love the Schleich dinosaurs and the farm doesn't disappoint either. Just like the dinosaur range the animals alone have great play value but the playsets like the farm really extend the learning and add considerable value to the play experience.
At £99.99 this is likely to be something given as a main gift but it is the kind of playset that can be played with by a wide age range of children. It would be ideal for a specific home learning topic, or equally for use in nurseries and schools. Older children might enjoy the actual construction of the farm as an activity.
Do bear in mind that if you purchase something like this you will need somewhere to house it, as it isn't the sort of thing you want to re-construct every time the children want to play with it.
If your children have a play table or space on a sideboard in their room it would be ideally located somewhere like that, so it becomes a feature of the room as well as a toy.