Knocks, bumps, scratches and cuts are a normal part of childhood. As parents we deal with lots of these in the first years of our children's lives. I don't think it gets easier necessarily, but you do come to realise that you can't prevent these things from happening and that really it is a natural part of growing up.
The way we deal with these situations with our children can have a real impact on them. I realised that a few years ago after one of the children had a bang on the head and it was written all over my face how bad it was. It can be hard to hide your own emotions as a parent and obviously we worry all the time about our children but now I do consciously try to contain my feelings during the clean ups, to make sure they stay calm.
Obviously not everything can be fixed at home but for all those minor incidents it pays to have a few useful bits and bobs in the cupboard to tidy little people up.
I'm never without a bottle of NatraSan First Aid Spray, it is easy to use, really handy, works on anything from a sore bottom or a cut, to a sting, or even a burn. What's more the children like it because it doesn't sting and is just like a water spray.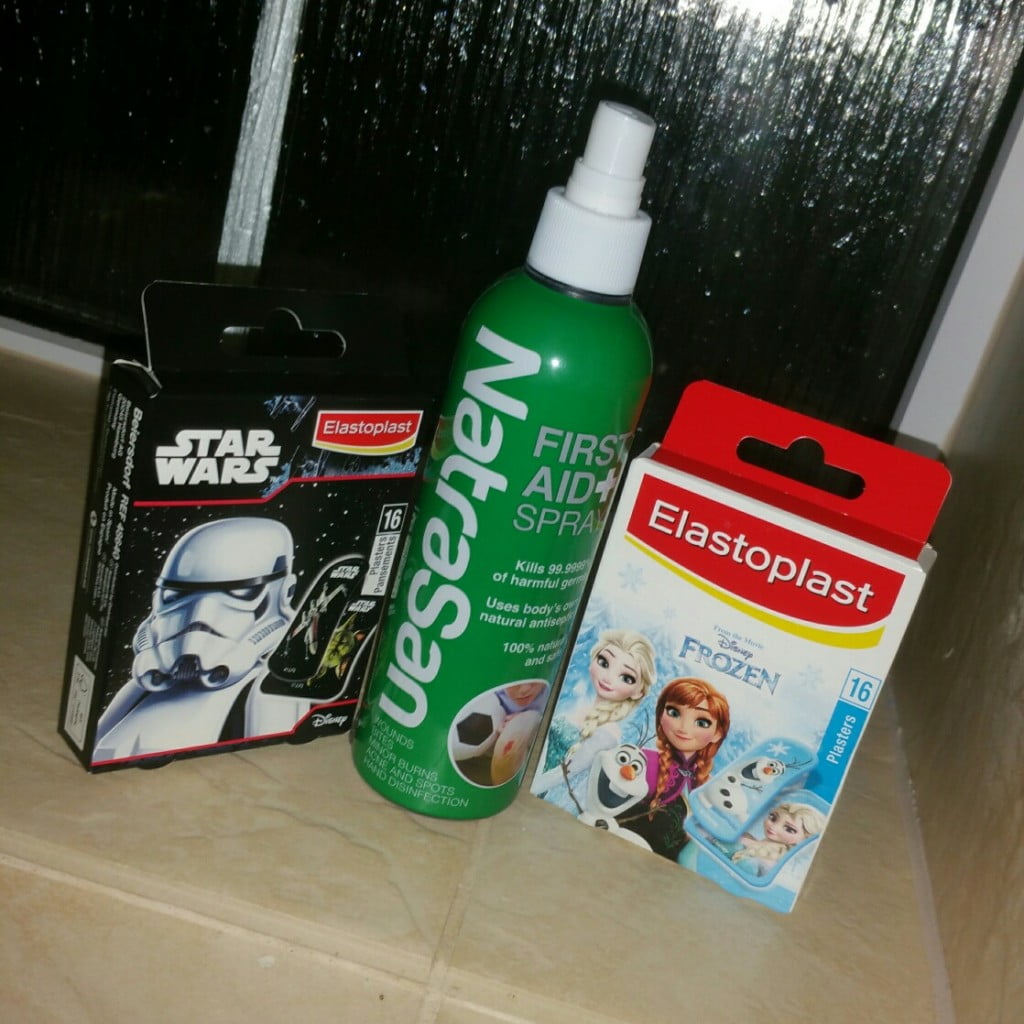 It also pays to have essentials like plasters in. Elastoplast have launched a range of character plasters to help deal with the little cuts and bumps. Having things like this in with children's favourite characters on can really help defuse situations that can otherwise be a bit stressful for all concerned. It's amazing what Elsa, Olaf and the Star Wars gang can do!
Painless removal and gentle on young delicate skin, these are the perfect addition to your first aid kit!