We recently visited Blackpool Zoo. If you haven't been I really recommend it. We didn't have long, but we'll certainly head back and dedicate a whole day to it as there was so much to see and do and of course tons of learning opportunities.
There were loads of amazing animals and the children loved being able to see them through the low windows and viewing areas.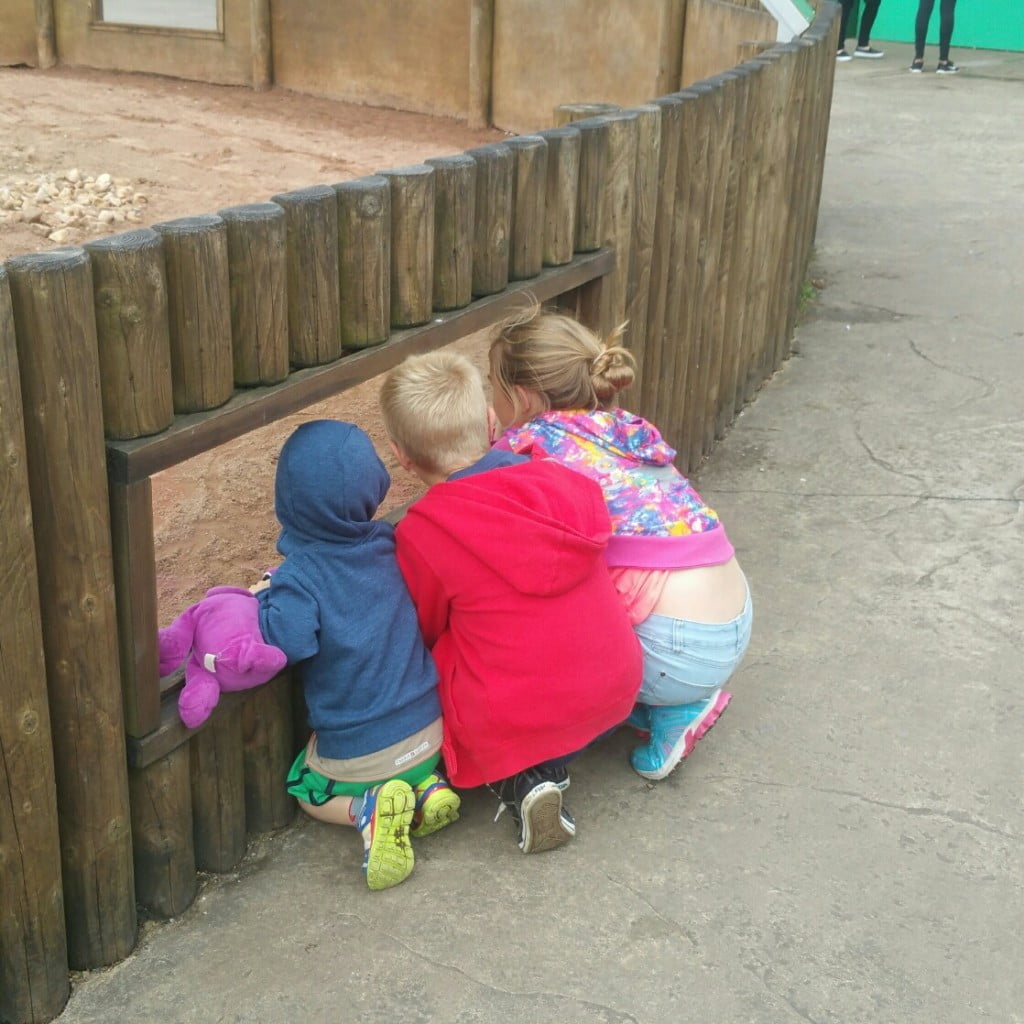 The zoo is a fantastic learning experience in itself, but it's lovely to be able to replicate the learning at home through play. The Wild Life 'Big Adventure at the Watering Hole' Playset can make that possible.
The expanded "Big adventure at the waterhole" set includes a magnificent oasis at the base of a cascading waterfall, and forms the center piece of the new safari play world. This is where the inhabitants of the savannah gather. The majestic lion surveys his kingdom from a rock, watching animals including zebra, meerkats and flamingos quench their thirst at the waterhole. The removable burrow at the edge of the waterhole offers the black mamba protection from the scorching heat, while the millipede hides beneath a rock. Individual elements of the set such as the lifelike and movable plants and rocks as well as the stream and waterfall can be individually and creatively arranged. The gnarly tree can also be easily transformed into a climbing frame for the chimpanzee, or rearranged to form a bridge across the waterhole or to the small island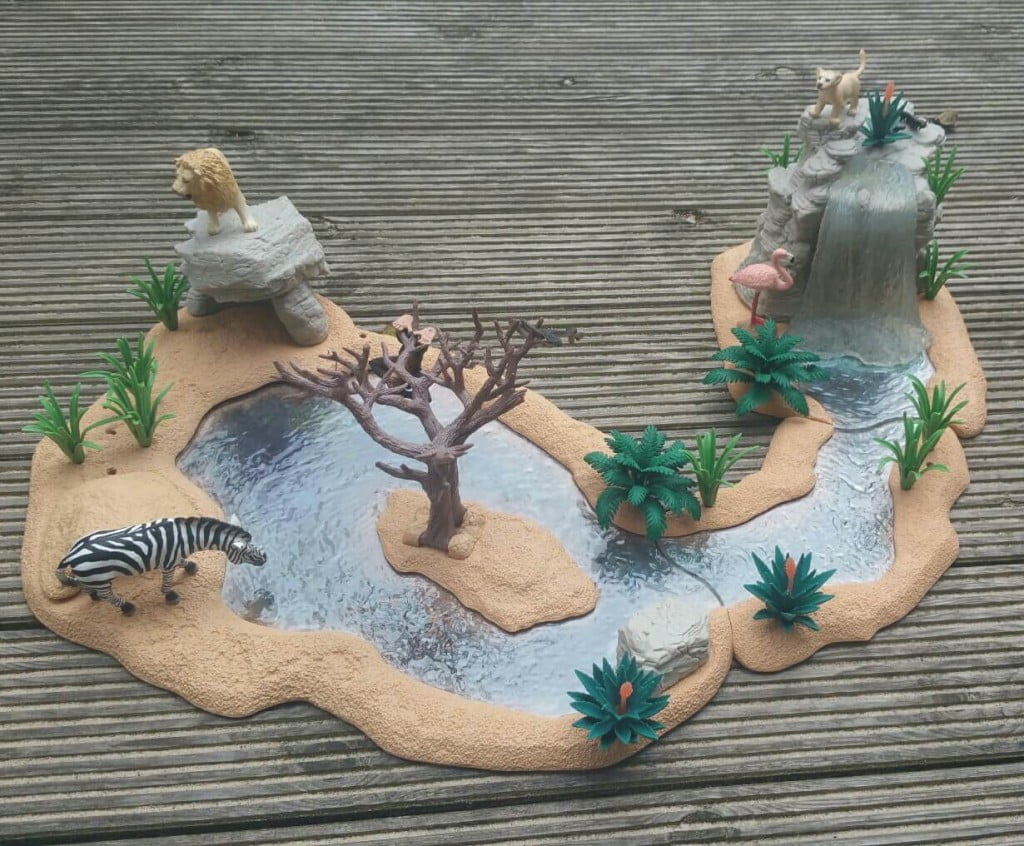 This is a quality playset. It does come with quite a high price tag at £69.99 but it is one of those playsets that can be used by children of a wide range of ages to learn through their play.
Not only does it come with several animal play figures, but with the setting of the waterhole to use with the animals, it means that play can extend to the animals habitat. Who might hang from the tree? Who might be watching the other animals from the large rock? Who might be down by the water having a drink?
In order to support educational play, Schleich have created a brochure, 'Educational Play the Schleich Way' providing hints and tips on a balanced play diet and lots of game ideas to get the most from your child's play – it's well worth a browse.
We love the dinosaur figures that Schleich make and this set hasn't disappointed us. It is easy to construct and putting it together can form part of the play in itself. What might go where?