I've talked quite a bit on the blog before about encouraging the children to help around the house, how this can not only get things done, but also provide both enjoyment and a learning experience for the children.
The children love to help out with: watering plants; vacuuming; sorting out recycling, matching socks up from the tumble dryer and so on; as well as cooking and putting shopping away.
Role play
One of the reasons I think they get so much enjoyment from helping out is due to the amount of role play they get involved with. Little ones adore role play and pretending that they are doing jobs around the house – just like the grown-ups! I've said before that some of the toys that have been played with most over the years by all the children are things like the toy kitchen, play food and so on.
Casdon make some great role play toys for children, many of which are like mini replicas of the real thing. One of those is the Henry and Hetty Mop and Bucket sets, which have been specially designed to be true to life, right down to the last detail,  so your little helper will really feel part of your world while developing essential life skills.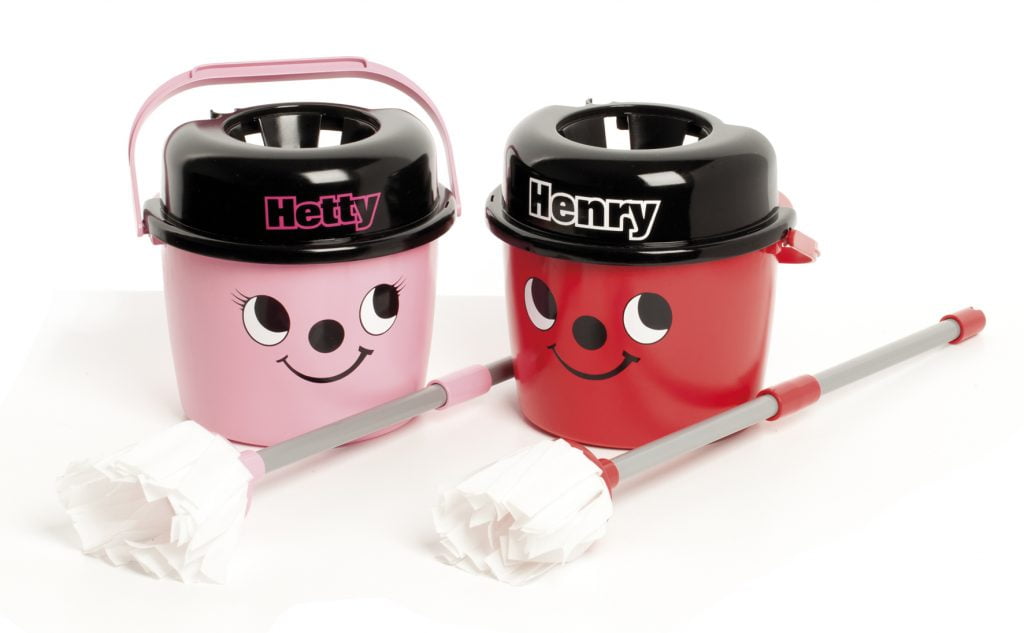 Both Henry and Hetty are super cute but so realistic as well. It's great when children get involved in helping around the house but sometimes you need to use the tools yourself, so to have their own version of something that you can get out can make them feel involved, without taking away from what you need to get done yourself.
These sets offer the chance for realistic role play, which helps children develop a range of skills, including hand/eye co-ordination and encourages the development of their imagination.
The characters can be seen as friendly helpers and their bright colour and appealing design offers visual stimulation.
This is a great way to encourage independent play, which again does wonders for building little imaginations.
If you want to keep up-to-date with all the other role play toys Casdon have, make sure you follow them on Facebook and Twitter.
Learning to be helpful
Learning to be helpful is always a good thing and what better way to introduce that than through reading. A delightful book that can help children to understand about being helpful is Little Mouse Helps Out which follows a toddler mouse as he goes about his daily activities, from helping Mummy Mouse with the washing up to learning to share with friends.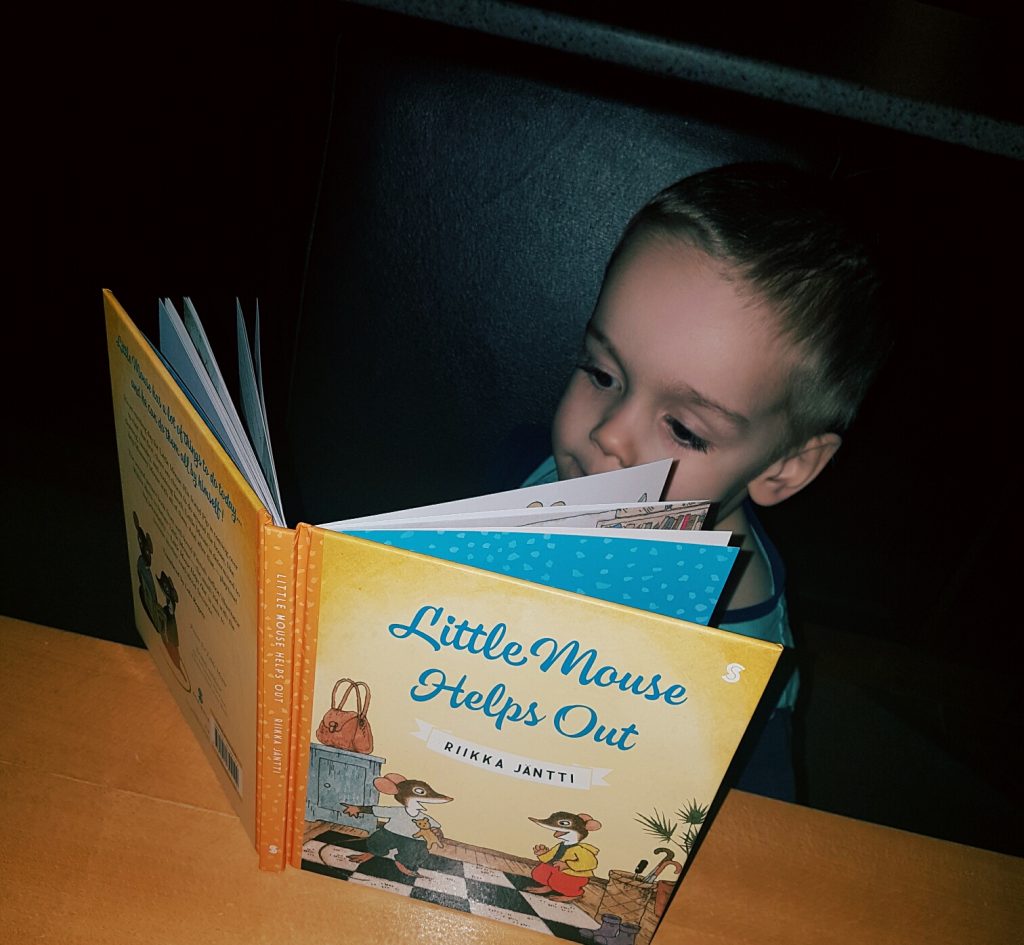 Written and illustrated by award-winning Finnish author Riikka Jantti, Little Mouse Helps Out's traditional illustrations, easy-to-follow storyline, and toddler-friendly hardback format appeal to children.
There are clear messages about helping out around the house and getting along with friends, which make it a delightful read and help us parents convey those messages to children. Stories have the power to convey things that sometimes children choose to ignore at other times, so reading things like this can really help understanding and mean that children can relate their real life experiences to the characters in the book.
Do your children enjoy helping out? What are their favourite jobs around the house?