It's that time of year again when doctor's surgeries open up their doors for specific Flu clinics to vaccinate all those considered most at risk as winter approaches.
In an interview with GPOnline, Andrew Green, clinical and prescribing lead for the General Practice Committee has urged doctors to step up preparations for a possible flu pandemic.
Recent reports suggest that many health professionals fear the approaching flu season may prove more complex than previous years and could pose a problem for GP practices and patients.
Dr Andrew Green says: "We never know when the next flu pandemic will strike. However, the shortest period between 20th century pandemics was 12 years, and we are already nine years after the last one."
So, what can we do to protect our loved ones?
Given this, what are the things we can do to protect our families? Prevention is obviously better than cure:
Take up the Flu vaccine at school
You may have had a note home from school offering your children the Flu nasal vaccine during school time. It's quick and easy to give your consent and they can have it done at the same time as all their friends, which generally causes much less fuss than if you took them yourself.
NHS guidelines highlight that the flu vaccine reduces the risk of catching the flu, as well as spreading it to others.
Take younger children and elderly relatives to your local clinic
Any children aged 2, 3 or 4 or elderly relatives, or indeed anyone in a group considered 'at-risk' can normally be given the vaccine at their local clinic. You may get contacted, but if not make sure you get in touch and book an appointment, or attend a drop-in session if there is one in your area.
Book in at Boots
If you have family members who aren't entitled to the vaccine on the NHS, you could consider making an appointment at Boots. The vaccine only costs £12.99, so you may think that's worthwhile to reduce the risk.
Build immunity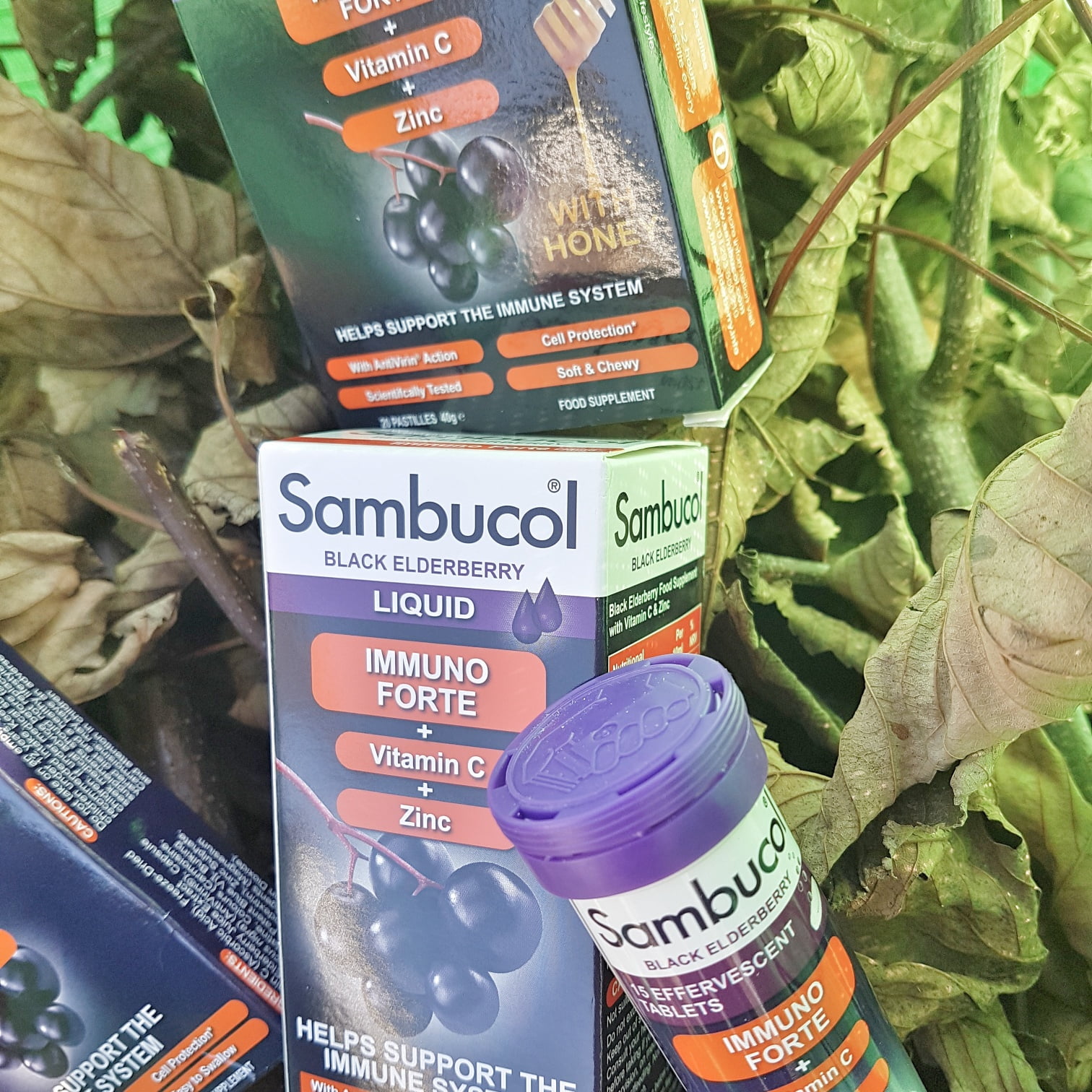 Boosting your body's natural resistance can help reduce your risk of contracting the virus in the first place. Sambucol is proven to help build immunity and limit the duration of cold and flu symptoms.
Rich in antioxidants known as anthocyanins, this black elderberry formulation is known for its immune health benefits, providing a distinctive mode of action called AntiVirin®, which helps protect healthy cells, inactivate infectious viruses and boost immunity. Sambucol Immuno Forte also contains Vitamin C and Zinc, both well known for their ability to support the immune system.
The Sambucol Immuno Forte range is available in four formats including a delicious liquid, effervescent tablets and pastilles as well as easy to swallow capsules.  It is recommended to start taking the range to build antioxidant levels.
Sambucol Immuno Forte Liquid: £9.99, Sambucol Immuno Forte Capsules: £13.99
Sambucol Immuno Forte Effervescent: £8.99, Sambucol Immuno Forte Pastilles: £6.99
Sambucol is available from Boots, Holland & Barrett, Tesco, Waitrose, Lloyds Pharmacy, Amazon.co.uk, Superdrug, Ocado.com, Chemistdirect.co.uk and independent health stores and pharmacies.
It is really easy to take and there are products suitable for all the family. You can even add the liquid to juice if your little ones won't take it on it's own.