If you are a regular reader of the blog you might have read our Teletubbies Teaser recently. If you didn't catch it you can read it here. On Christmas Eve we received a very special parcel from Character Options.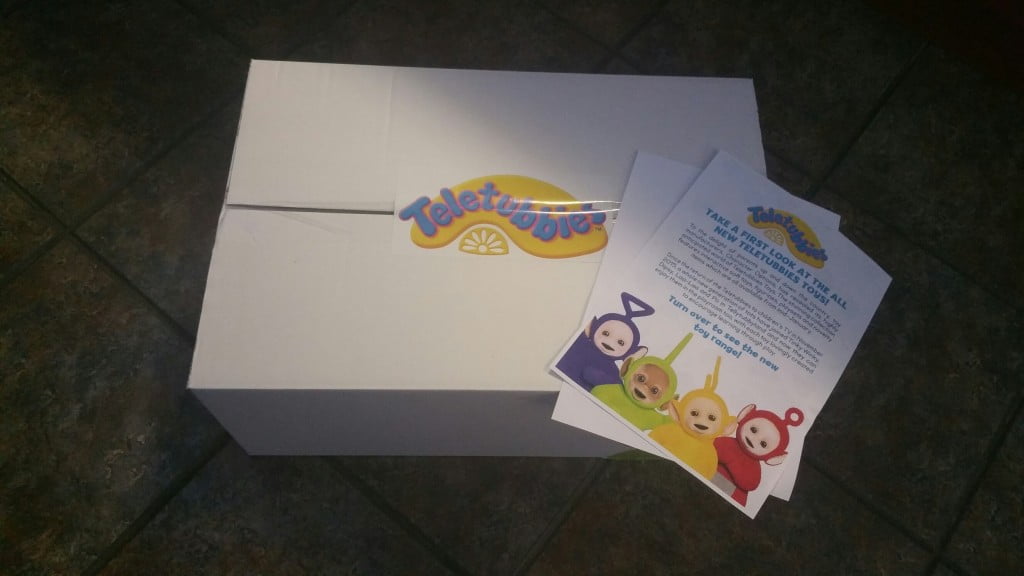 When we finally got around to opening it, there were some very excited little people on hand to help out. They instantly recongised the characters on the side of the box as they have been enjoying watching Teletubbies in the mornings recently.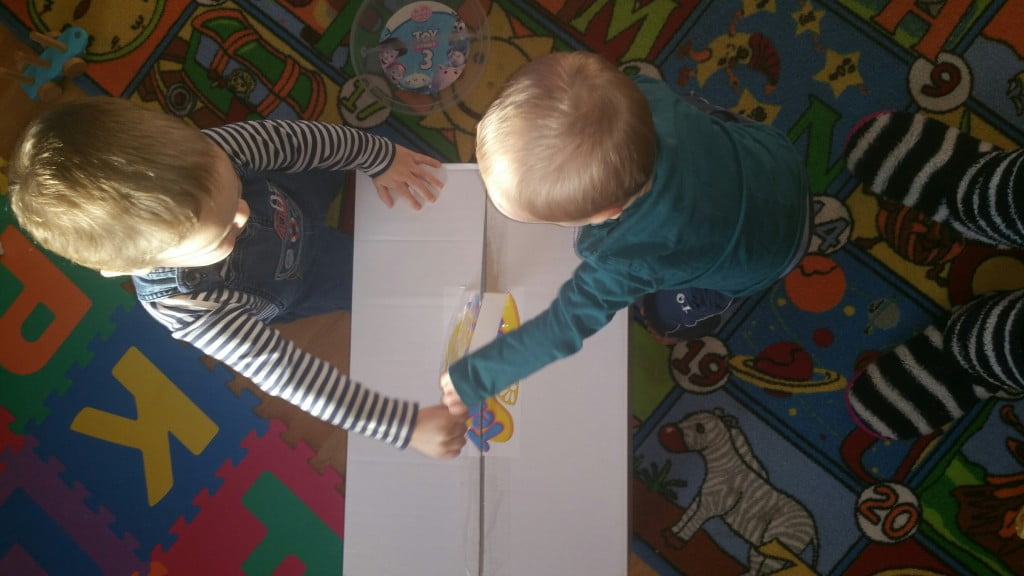 Well now we can reveal all. A new range of Teletubbies toys have been released which is very exciting for their little fans. The range is huge and includes:
WORLD OF PLASTIC
COLLECTABLES FIGURES – COLLECTION 1 £3.99
4 FIGURE FAMILY PACK (2 ASSTD) £9.99
MUSIC DAY PLAYSET WITH FIGURE (WITH SOUND) £14.99
PULL-ALONG CUSTARD TRAIN £29.99
SUPERDOME PLAYSET £29.99
NOVELTY PLASTIC
TUBBY PHONE £9.99
TICKLE & GLOW FIGURES (2 ASSTD: PO; LAA-LAA) £14.99
DRIVE 'N' STEER NOO NOO £29.99
PULL & PLAY GIANT NOO NOO £49.99
PLUSH
SUPERSOFT COLLECTABLES (4 ASSTD) £6.99
TALKING SOFT TOYS (4 ASSTD) £9.99
TALKING PO SOFT TOY £9.99
TALKING LAA-LAA SOFT TOY £9.99
TALKING TINKY WINKY SOFT TOY £9.99
TALKING DIPSY SOFT TOY £9.99
TICKLE & GIGGLE SOFT TOY (2 ASSTD: PO; LAA-LAA) £19.99
JUMPING PO £24.99
LULLABY LAA-LAA £29.99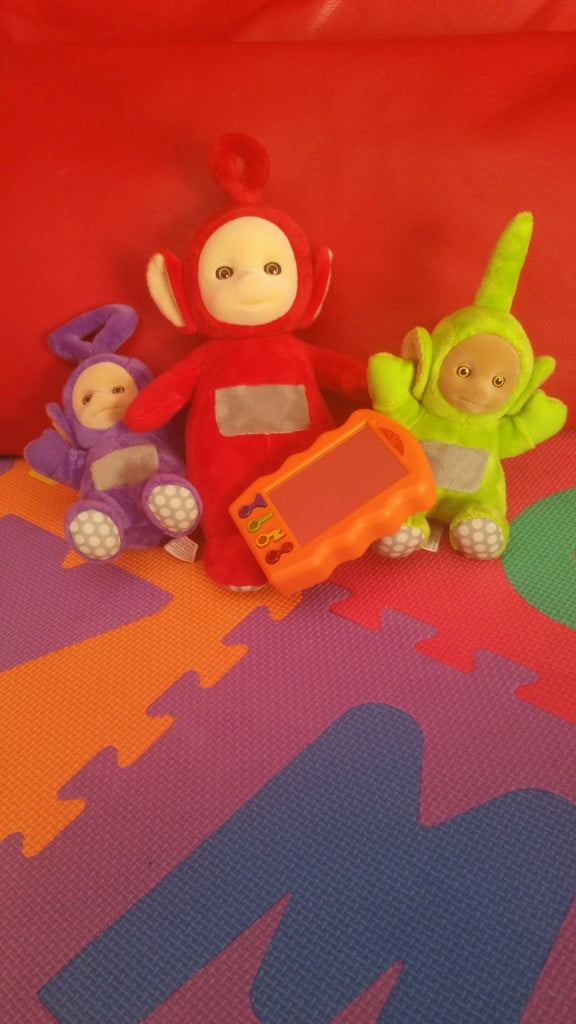 The toys are all bright and colourful and were instantly very appealing to the children. The Tubby Phone, pictured above was an instant hit with both the boys, fortunately they were happy to take turns. The phone had them both in fits of giggles straight away. It's a great one for teaching them about colours in particular.
The plush toys are really soft. I always expect this from cuddly toys but am often left disappointed, these ones don't disappoint. The size difference in the plush toys meant that the boys instantly decided they were a mummy and two babies, and instead of their real names they were given the names of "Mummy Tubby" and "Baby Tubby".
Apparently in the photo above they are "waiting for some music to dance". The larger plush toy is a talking one, priced at £9.99 which I think is reasonable. This surprised the boys and they also found it utterly hysterical. The plush toys are very cute and are getting lots of love from the boys at the moment. The smaller supersoft collectables (non-talking) are well priced at £6.99 and would make a cute little gift for any Teletubbies fans you might know.
The new range looks like it includes a number of toys covering various ages and stages – I love the sound of the pull along custard train!
Do you have any Teletubbies fans at home?