Perceptions
Perceptions I find, can be strange things.
We are all guilty no doubt of having a perception of someone that turned out to be so inaccurate you feel embarrassed and a little stupid for missing the reality.
We make assumptions about people often based on very few facts.
I have been on the receiving end of one of these this week and it left me feeling rather irratated.
Whilst out with the two youngest children I was asked "so what are you doing this afternoon, coffee with friends whilst the children sleep or is there something good on TV? "
Now I have to say because I didn't think anyone would actually think this, I thought this person was joking at first … it seems it was not a joke.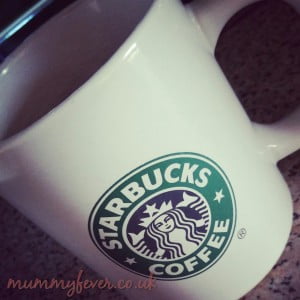 Firstly, I don't drink coffee, but that is being a little pedantic. I don't remember the last time I sat down and watched TV. An episode or two of a DVD box set once or twice a week is more the norm.
Next time I get one of these comments I feel like handing out a 'what I did today leaflet' which would go something like this:
Woke up
Breastfed baby
Had a shower and got dressed
Changed two nappies
Dressed baby
Dressed toddler
Did eldest child's hair
Prepared breakfast for 4 children
Fed baby
Cleaned up baby and toddler
Tidied up from breakfast
Loaded washing machine
Checked emails and responded to anything important
Loaded car with school stuff
Loaded children into car
Out for school run
Returned home via post office
Breastfed baby whilst reading or playing with toddler
Changed two nappies
Made a drink
Baked flapjack with toddler with baby in baby carrier
Reheated drink
Put the bins out
Completed a home learning sack with baby and toddler
Reheated drink
Unloaded and reloaded dishwasher
Unloaded and reloaded washing machine with help from baby and toddler
Completed another home learning sack with baby and toddler
Made lunch
Responded to new work links
Fed baby lunch
Cleaned up baby and toddler
Hoovered floor
Changed two nappies
Put toddler down for a sleep
Breastfed baby whilst emailing and writing
Finished the ironing whilst doing squats
Made packed lunches
Wrote a bit more
Hoovered rest of house
Woke toddler up
Changed two nappies
Loaded toddler and baby into car for school run
Collected older children from school
Drove to guitar lessons
Amused three children whilst one has a guitar lesson
Breastfed baby in car whilst replying to emails
Collected child from guitar lessons
Drove four children to karate for two to take part
Made dinner
Bathed children
Put three children to bed
Breastfed baby
Made grown ups dinner
Ordered food shopping
Wrote some more and checked diary for the next day
Put the recycling out
Ate dinner
Put ironing away
Blogged
Breastfed baby
Does it matter that this person has an incorrect perception of me? No, not really but it left me wondering if they have this view of every mum.
The majority of mums I know juggle lots of different things at once. We spin several plates at a time and most of the time we are really good at that.
I don't know many whose days revolve around coffee, cake and watching TV.
Have you ever had the wrong perception of someone or had someone make an inaccurate perception about you?