Toddlers love to help. I have two little helpers who love the vacuum cleaner, polishing, dusting, wiping and sorting out washing and drying. My two little shadows watch me doing things and the little chorus comes "can we help you Mummy?".
Most of the time they are really great at all this stuff and we make lots of fun games out of sorting socks or cleaning the windows. Most of the time, I manage to tick a few things off the list this way too.
They like to feel like we are a little team and they enjoy getting involved in grown up stuff. That includes a fascination with going to the toilet. What parent of a toddler goes to the toilet on their own? I know this doesn't happen to me very often.
They either want to sit on your knee, shout instructions at you or get 'involved' some how.
Both of the little boys have a fascination with flushing the loo and washing their hands – let's hope it continues into adulthood and if it does I will consider that a parenting success!
They also have a fascination with loo roll and are either to be found unraveling the rolls, wrapping each other up in them, or pulling it off for me to use. However, these are toddlers remember and therefore the approach to this rather unique…
This is what you get to wipe with when a toddler comes to the loo with you! Look familiar?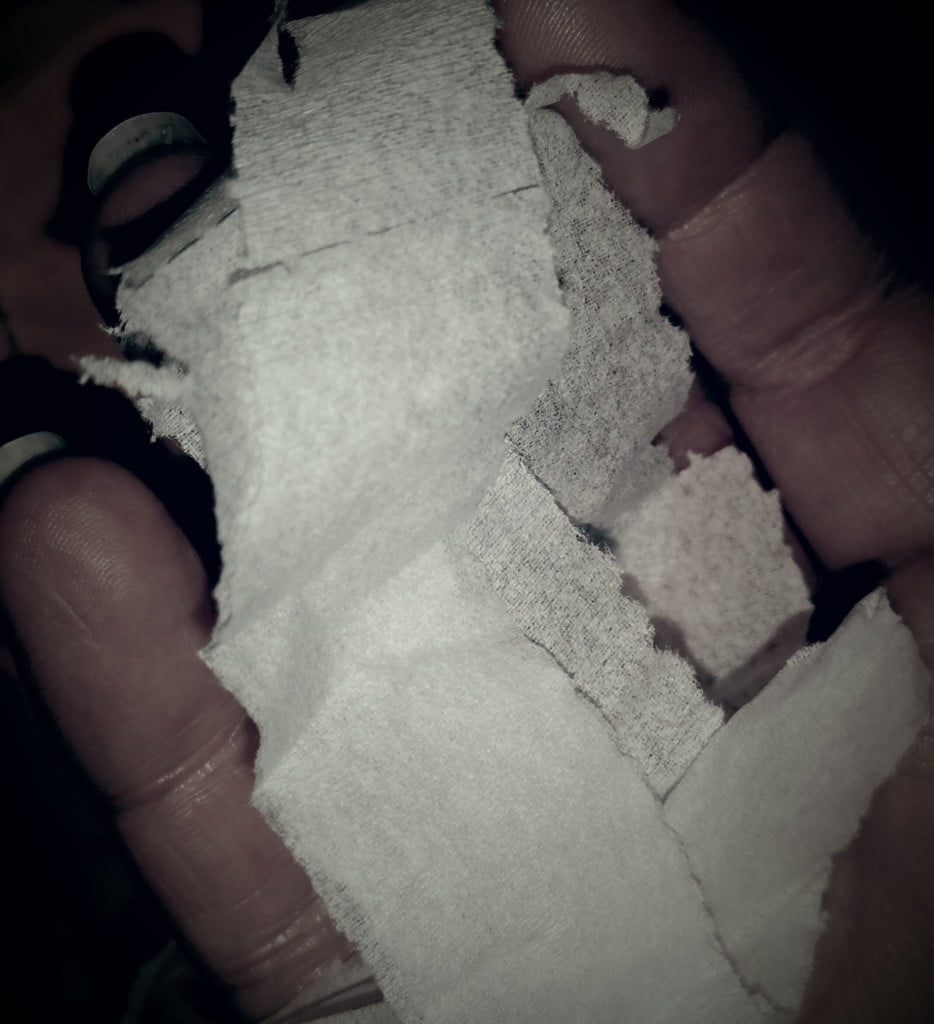 When I ask for a little bit more, I am firmly told "No Mummy, don't waste it!"
As parents we are often the victims of our own parenting approaches and the "don't waste paper" comments I've been preaching for years have now well and truly bitten me on the ass!
How "helpful" are your toddlers?